[Updated with video + written by Stephen Wright]
Krista Dyer claimed two silver medals at the World Kickboxing and Karate [WKA] World Championships in Prestatyn, Wales, today.
Dyer, the Bermuda Sanshou Association team captain, lost on points to Ellen Martin, of the United States, in the K1 and Glory Rules finals in the women's 139-pounds division.
Although the finals, three two-minute rounds each, were held back to back, the supremely fit Dyer said fatigue was not an issue and felt the outcomes could have gone either way.
"Ellen is an extremely talented opponent and very fit," Dyer, 34, told Bernews.
"She used her body weight on me in the clinch; that definitely took its toll.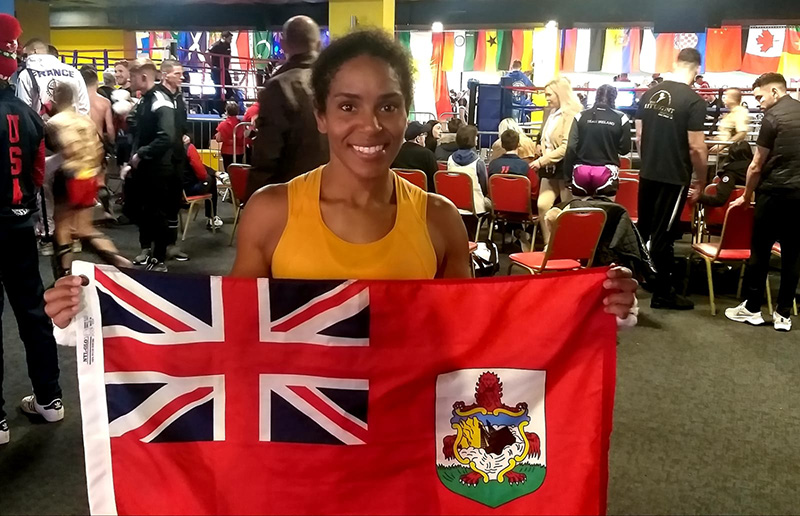 "In the first fight, I felt like I blocked a lot of her knees and landed good quality punches, especially to the body."
Speaking about her defeat in the Glory Rules final, Dyer added: "It was another close fight. I thought I started to do well when I implemented the technique of hit and move. I felt like I was having some success."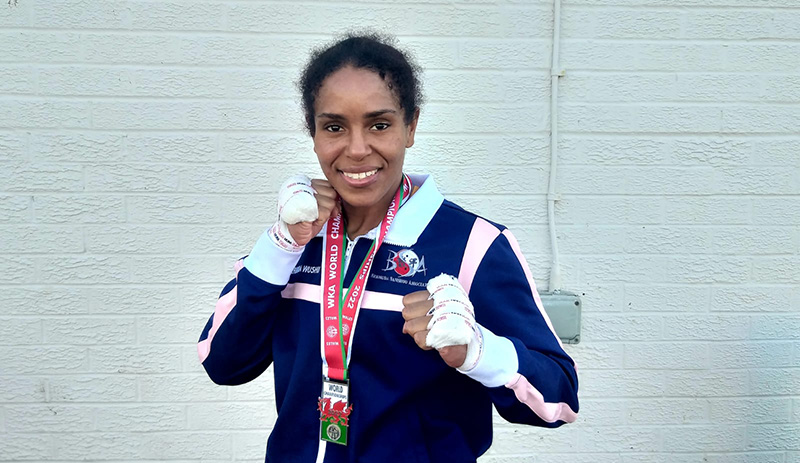 Read More About