[Written by Stephen Wright]
Kallan Todd emerged as Bermuda's golden competitor at the World Kickboxing and Karate Association [WKA] World Championships in Prestatyn, Wales.
Todd claimed the Glory Rules title in the boys' 16-17 209-pound plus division, adding to the gold medal he won in the K1 category yesterday.
Both of Todd's points victories came against New Zealander Te Au Pounama Warren.
Todd, 16, said he knew he had to "turn it up" in the second and third rounds after losing the opening stanza of his Glory Rules bout.
"To fly over here and to win two golds for Bermuda feels amazing," Todd told Bernews.
"[Warren] won the first round. In the second and third rounds, I refused to go backward. I wanted to show the judges I was in control. He came out swinging and caught me a few times.
"I'm going to keep on fighting. Hopefully, these titles are the first of many for me."
Garon Wilkinson, the Bermuda Sanshou Association president, described Todd as a "special talent" and believes he can achieve big things in the sport.
"It's our first time coming to these championships, and we just wanted to deliver solid performances," Wilkinson said.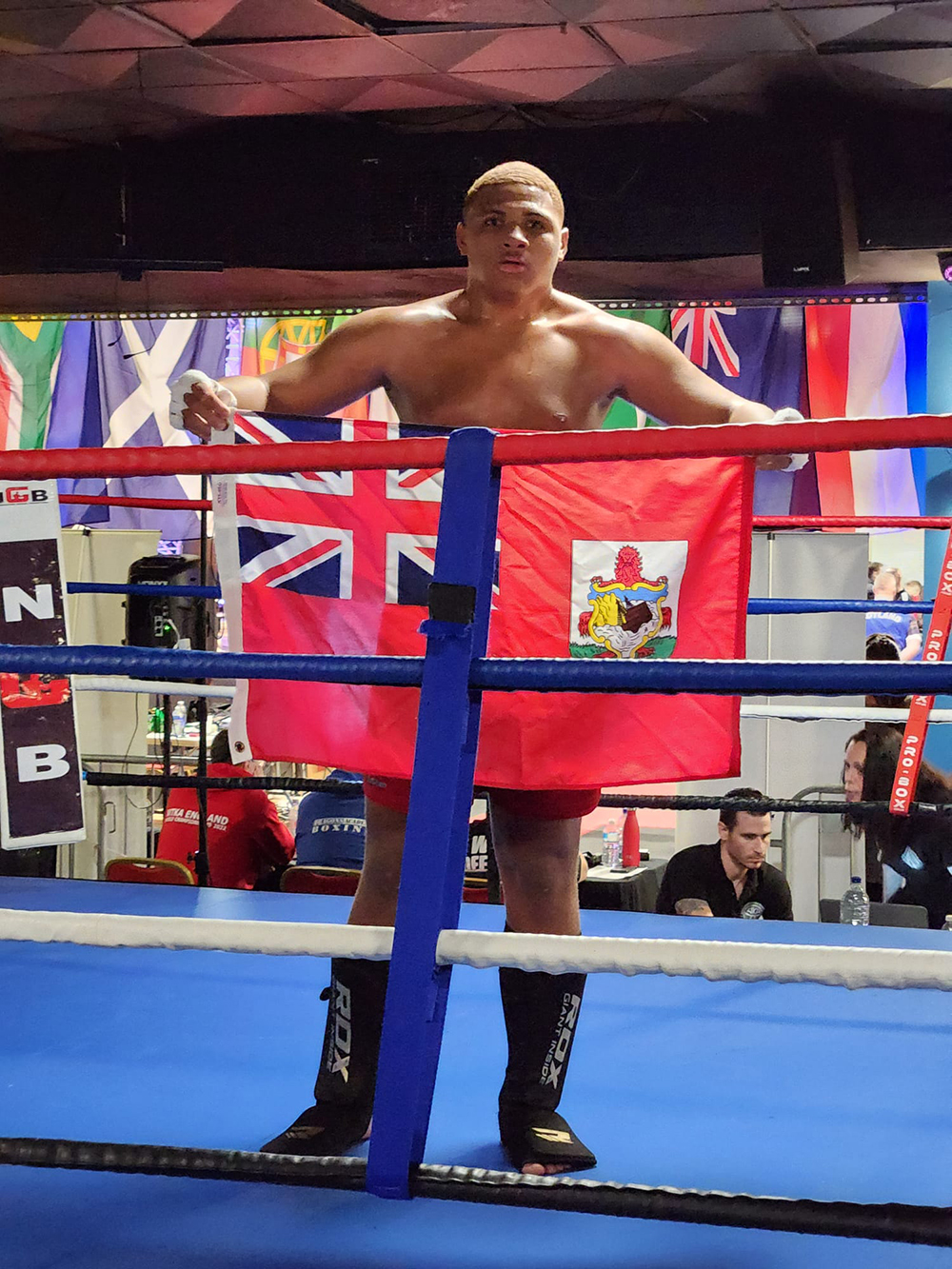 "Kallan is a mild-tempered kid and not afraid to push himself. He knows he can improve his fitness, but he has a high fight IQ and knows how to conserve energy throughout the rounds.
"He's got a promising future and said he wants to go pro. We want to provide him with as many opportunities as possible.
"He's quiet and mild [outside the ring], but when he realises that beast, he's pretty vicious!"

Read More About