[Written by Stephen Wright]
Scott Barnes believes he is yet to reach his peak after finishing third in the Shifter Masters class at the Skusa SuperNationals in Las Vegas on Sunday.
The Bermudian achieved his best finish at the SuperNats, the most prestigious karting race in North America, making it three podiums in ten appearances at the annual event.
Barnes, racing for Ohio-based Magik Kart USA, one of the strongest teams in the United States, was up against 41 of the best Shifter drivers in the world, including four former champions.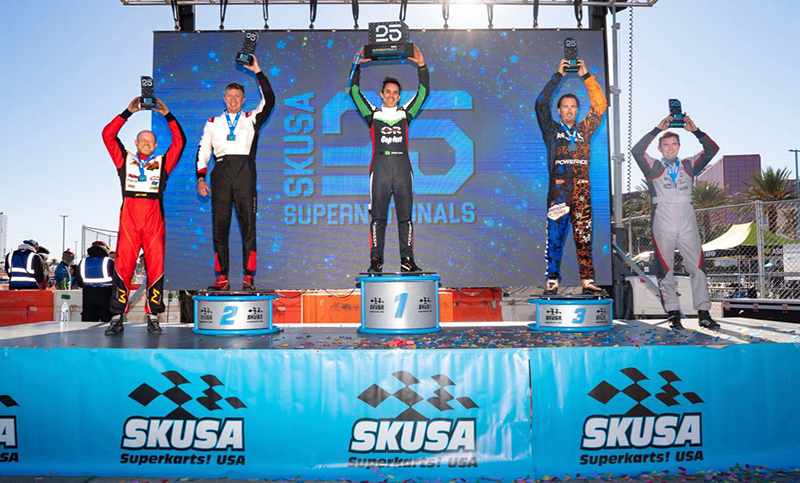 "I'm happy with a top three, especially given the level of competition," the 38-year-old told Bernews.
"If someone had told me before I left Bermuda, I'd be in the top three, I'd say fine by me! A podium at this event is what every driver wants.
"I'm hungry to get back here next year to try and get that win.
"I'm getting older, but I feel mentally better, and I'm still driving the same."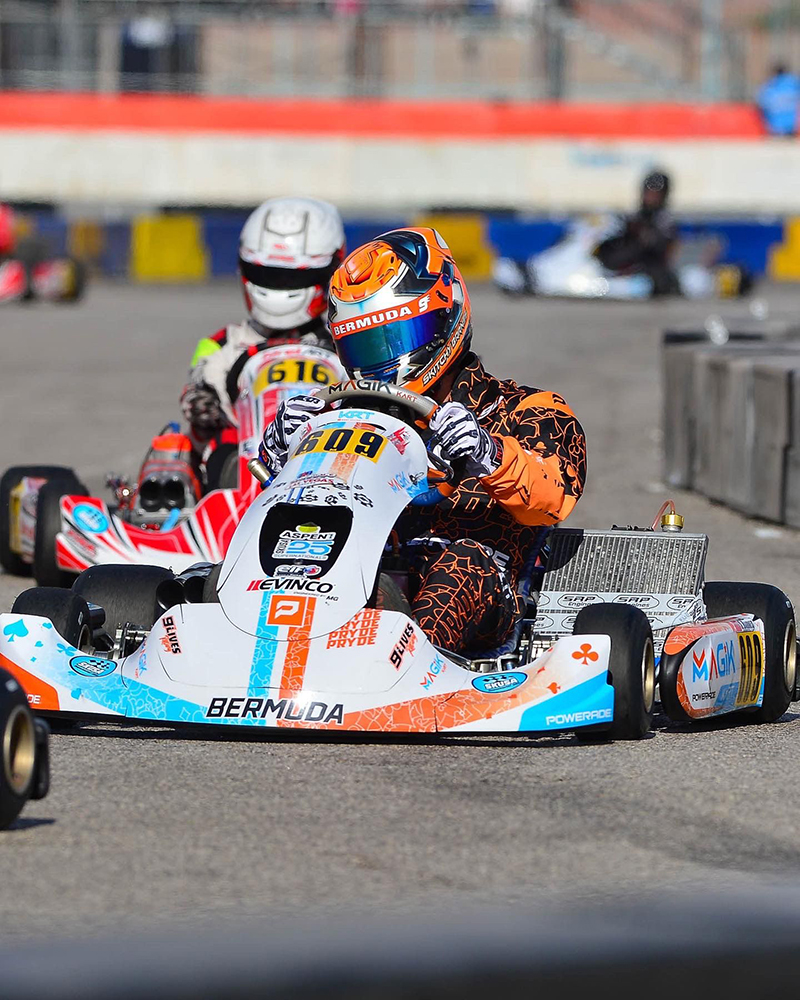 Barnes qualified for the heats in eleventh and posted finishes of fourth, ninth and tenth in the three heats to leave him fourth on the grid in the final race.
"I knew I was faster than the guy in front and made a pass on lap four or five," said Barnes, who placed fifth last year.
"Unfortunately, by then first and second had paced out, so I just paced myself for a long 20 laps."
Up next for Barnes is the WKA Daytona Kartweek at the Daytona International Speedway in Florida, which runs from December 27 to 30.

Read More About