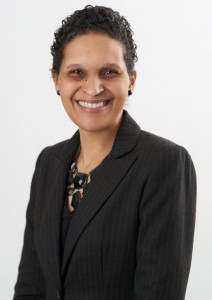 Calling her a "highly accomplished consultant, advocate and leader," the Bermuda Chamber of Commerce announced that Danielle Riviere will be joining the Chamber as the new CEO, effective February 1st.
Nathan Kowalski, Chamber board chair said, "The board subcommittee conducted a recent search to find the right candidate to continue the critical advocacy work of the Chamber and we are delighted to have found such a worthy candidate in Danielle.
"We would like to take this opportunity to thank our outgoing CEO, Kendaree Burgess for her commitment and contribution to the Chamber and wish her all the best in her future endeavors.
He continued, "we are confident that Danielle will bring a wealth of experience and a fresh perspective to our organization and will continue to drive our mission forward."
Danielle Riviere, the incoming CEO, acknowledged the relevance of the organization and its impact on businesses and the everyday lives of the working people in this community, saying: "I am honoured to be joining such a well-respected and impactful organization, and I am looking forward to the challenge of building on the great work that has already been done,"
The Chamber noted that Ms. Riviere will work alongside Kendaree Burgess — who will be joining the Bermuda Business Development Agency as their new Chief Operating Officer – during the transition period.

Read More About