Off Level BDA has started 2023 in a positive manner by donating $1,350 to different teachers around the island so they can "enhance their respective programs."
A spokesperson said, "The donation was a benefit from the Off Level Games recently held at Southampton Rangers Sports Club. The annual event is an Adult Sports Day, with the winner choosing a charitable organization to receive a kind donation. Twenty teams competed against each other in various games and sporting activities. This included competing in dodgeball, bubble football, sumo wrestling, volleyball, egg and spoon, three-legged race, and more.
"The day is filled with friendly competition as points are earned for each victory – every team wants to win for their indicated charity. During the event, Betta Dais, a social community organization, contributed to the charitable efforts by running a winter clothing drive."
Daniel Woods [right] of Off Level BDA, Monica Dunstan [centre] a teacher at St. George's Prep, and Jai Burgess of Betta Dais: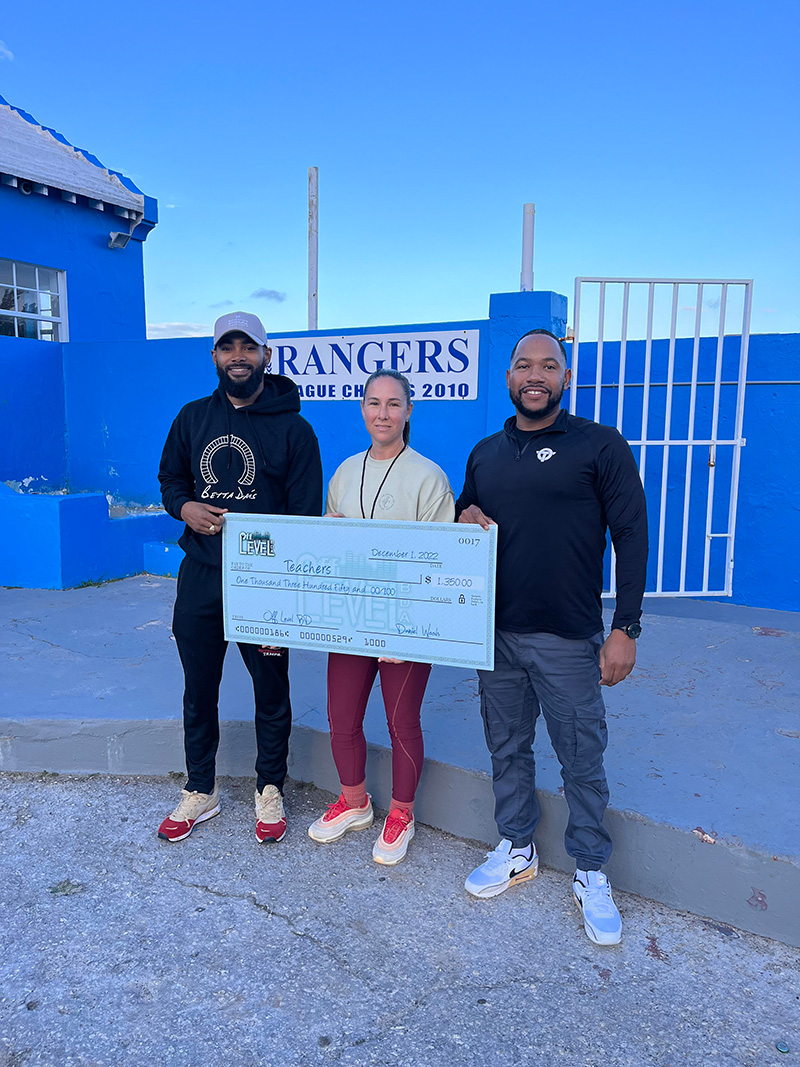 Daniel Woods of Off Level BDA said, "I was happy the winning team decided to go directly to teachers. I often say teachers are severely underappreciated and I'm glad we could help out where we could.
"This was our eighth year hosting the event and previous donation recipients include BASE, SPCA, Kat Kids, Private GoFundMe page & youth sports teams.
"We'd like to take this opportunity to thank our awesome partners who make this event a great success, which includes Burrows & Lightbourn Ltd, Digicel, Southampton Rangers Sports Club, Betta Dais, and Xtreme Sports; without them, fun spirited events like this would not be possible."
The spokesperson said, "Off Level BDA is committed to creating community spaces where people can join in the festivities for good causes. In 2023 there will be more events and more opportunities to give back. If you would like to contact Off Level BDA for more information, you can reach them at offlevelbda@gmail.com."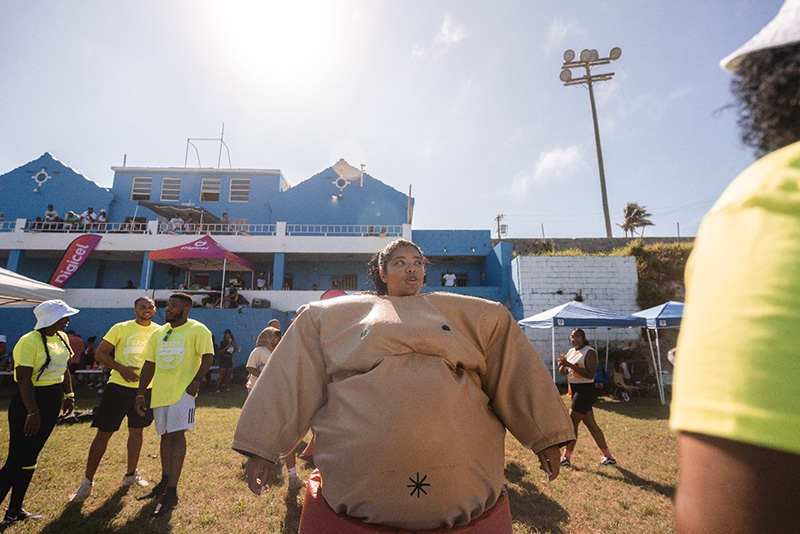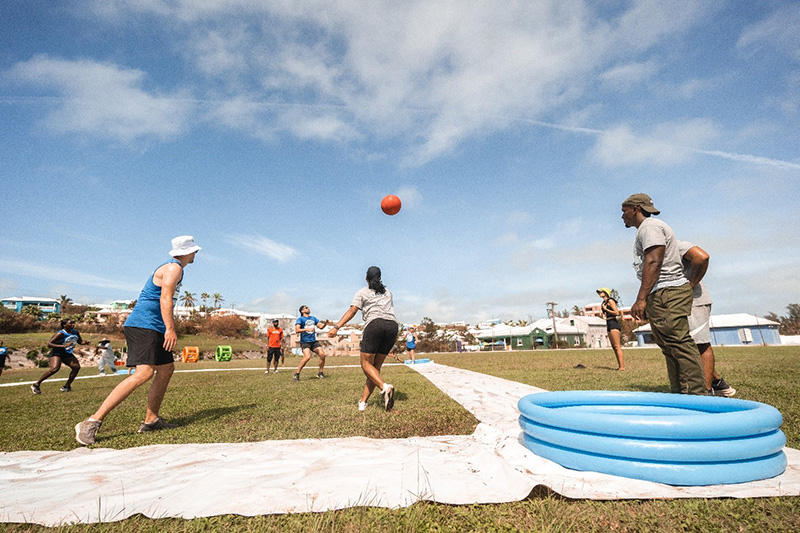 Read More About