Bermuda Yellow Pages has announced a customized branding deal with Whip E-Scooters.
A spokesperson said, "Bermuda Yellow Pages, the leading marketing and advertising agency of the island, today announces a customized branding deal with Whip E-Scooters. The two companies joined forces to offer residents and tourists to Bermuda an on-demand, enjoyable, cost-effective, and convenient way to travel around."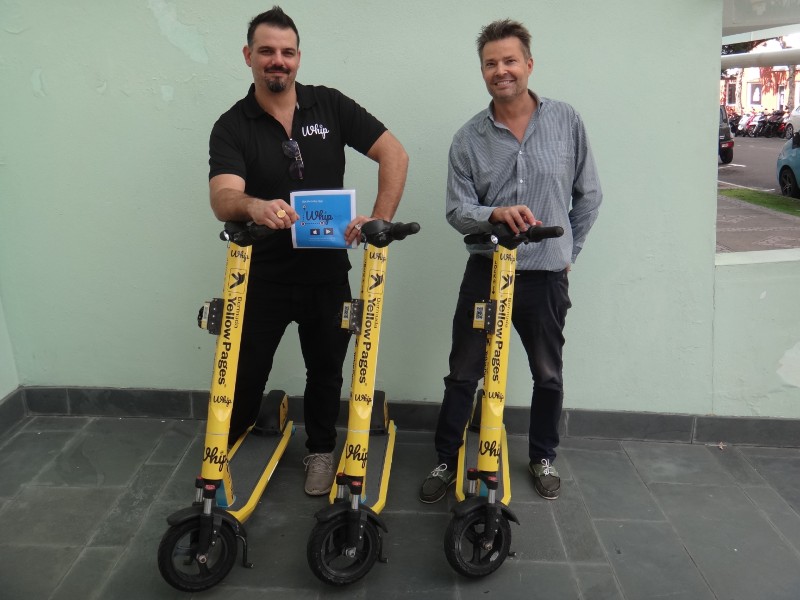 Jim Ramsay, Senior Print & Digital Media Sales Executive at Bermuda Yellow Pages, said, "The business deal with Whip E-Scooters was an easy pick for Bermuda Yellow Pages. The synergy here is clear for all to see, and the move closely aligns with our mission and commitment to create real transparency in marketing and advertising and the ever-evolving role that digital technology plays within it."
Alex Marshall, CEO and Founder of Whip E-Scooters, said, "People travel all around Bermuda Island on our E-Scooters, frequently using them in addition to walking, rideshare, and public transit.
"Choosing the best marketing/advertising agency can be extremely challenging but in Yellow Pages, we know we have the leader in the sector. They solve the core challenge by covering a lot of highly-effective, innovative, and impactful marketing strategies, providing businesses with key insights we will not find anywhere else. We are excited to take this collaboration as an opportunity to give a new turn to our business."
For more information about Bermuda Yellow Pages, call 297-9355, visit the website, or email jramsay@bermudayp.com.
For more information about WHIP Bermuda, download the WHIP app, visit the website, or email grabawhip@gmail.com.
Read More About