Alex Marshall has launched Whip, which is described as an e-scooter rideshare for the people "looking for an affordable, convenient, and fun way to get around."
The launch announcement said, "In the era where technology is advancing day by day it has become essential to get the services that can help people move around with ease. The launch of Whip, an e-scooter rideshare is great news for the people residing in Bermuda as well as tourists visiting the island looking for an affordable, convenient, and fun way to get around.
"Whip is Bermuda's newest mode of transportation, an electric-assisted scooter ridesharing service set to revolutionize transport in underserved small island communities.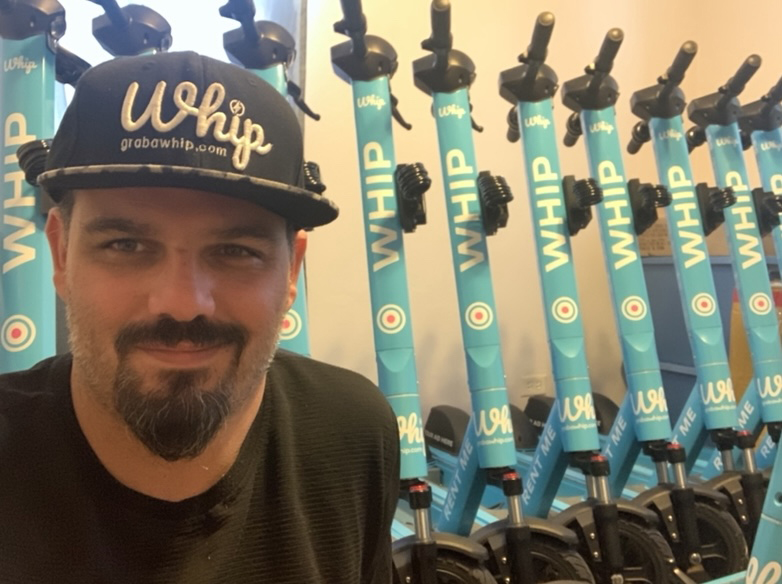 "Whip recently enjoyed a soft launch beta testing in Bermuda in collaboration with Forbes 30 Under 30 and Ignite.
"Whip's founder, Alex Marshall, is a serial entrepreneur as well as a blockchain and cryptocurrency guru, serving as an advisor and consultant to clients such as the Bermuda Government, Shyft Network, The Commonwealth, and many others through his firm BermudaChain.
"The best part about the product is, they have used the latest technologies like swappable batteries to decrease fleet downtime, and pick up and drop off zones, where users must return the e-scooter to stop getting billed. This will bring organization and semblance to the way the Whip e-scooters are parked responsibly, a previous problem in other jurisdictions which Whip believes will be a thing of the past with utilizing these new technological advancements in the industry.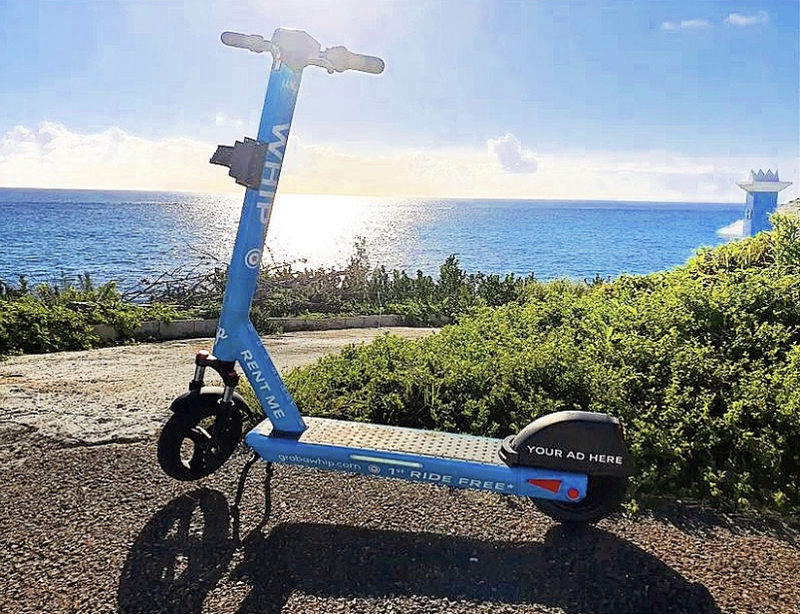 "This technology removes the ability for the e-scooters to be just left anywhere by having designated geofenced parking or "Whip Zones". This is in order to encourage users to be socially responsible in their parking. The company has also taken care of the safety of its users by providing helmets for safe riding.
"They are also offering from launch that new customers get their first ride free when purchasing a basic credit package. Users can claim this after downloading the Whip App from their website www.grabawhip.com.
Alex Marshall said, "I am excited to be bringing electrically assisted vehicle ridesharing technologies back to my country. It is similar to the service provided by Bird & Lime in the United States, but our focus is on providing this service to the majority of the Caribbean, beginning with Bermuda.
"As a small island, we see this as the best possible solution for reducing traffic congestion on our roads and providing our customers with quick, affordable, fun, and convenient commutes, thereby resolving the first mile and last-mile problem."

Read More About
Category: All, Business, News, technology