[Written by Stephen Wright]
Bermudian motorcycle racer Aeziah Divine made an encouraging start to the opening race of the MIR Racing Finetwork Cup at the Kotarr Circuit in Castile and León, Spain, recently.
The 13-year-old, competing in the Moto 5 class, qualified in 23rd position out of 26 riders from ten European countries – the largest field in which he has raced – finishing 20th in the first race and sixteenth in the second.
The MIR Racing Finetwork Cup creates a platform for junior racers to develop experience and skills to progress towards the MotoGP – the premier class of motorcycle racing.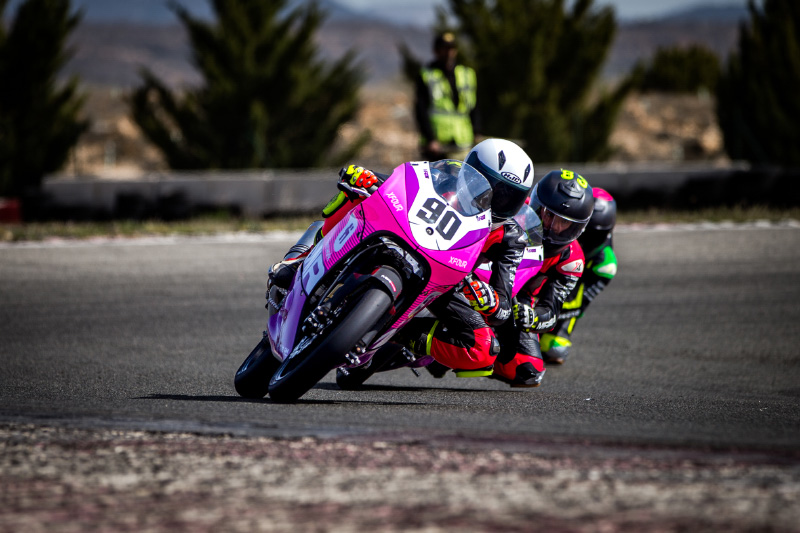 MIR Racing inherited the programme from the Cuna de Campeones – a decorated Spanish youth competition – in 2022.
"Being able to race and train closely with some of the most experienced racers in the sport is helping me to gain more skills and confidence," Divine said.
"I really enjoy spending time with other racers and talking about their experiences."
Divine competes on a 17-inch wheel 250cc 4-stroke motorcycle and will race across Spain in the Finetwork Cup at circuits including Albacete, Cartagena and Navarra.
His next outing will be at the Zuera International Circuit on May 6 and 7.
Last season, Divine competed in the FAB-Racing Minibike British Championship in the MK50 class.
Divine is sponsored by Butterfield and Vallis, Aries Sports Centre, Ashanti Leadership, Mid Devon Motors and AceBoy Sports Group.
For more details visit www.aeziahdivine.com.

Read More About