[Written by Stephen Wright]
Bermudian motorcycle racer Jediah Cumbermack believes he learned plenty from his recent debut in the MotoAmerica Junior Cup at the Barber Motorsports Park in Birmingham, Alabama.
The 17-year-old, representing Texas-based team A.I.R Onze Moto Racing, competed in a field of 31 competitors in the second race of the six-leg campaign and made impressive starts to both races before crashing out.
"I had an amazing pace in both races and was seventeenth on the grid for race one," Cumbermack wrote on Instagram.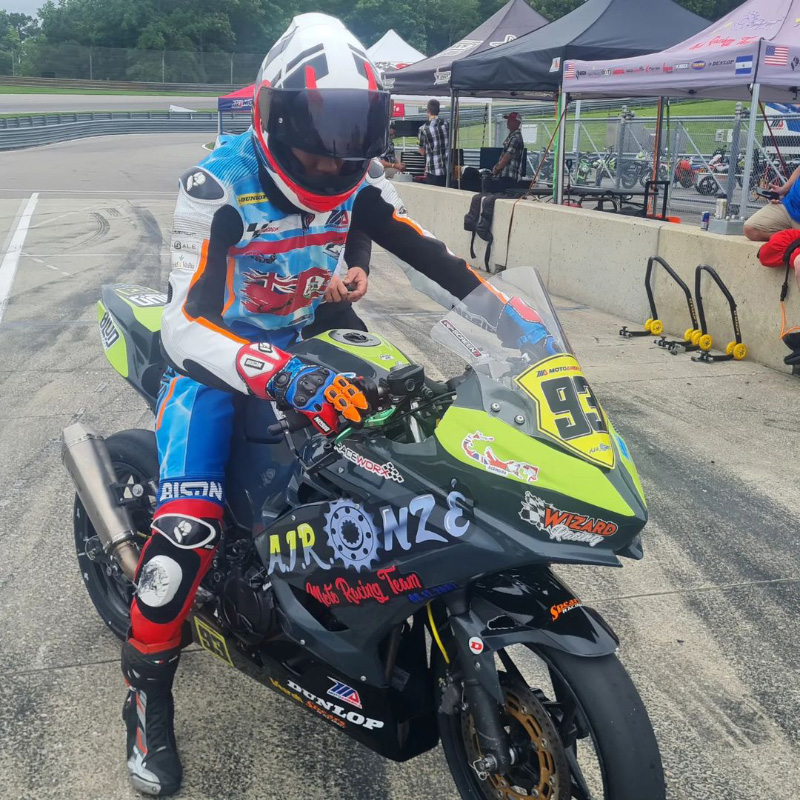 "I had an amazing start and managed to claw my way up to thirteenth, but, unfortunately, on the fourth lap, I collided with another rider, Aiden Sneed, attempting to outbreak him and crashed out, pushing him off track.
"In race two, I had a great start again, quickly moving up the grid and salvaging eighth position on the seventh lap.
"Unfortunately, starting the eighth lap in turn two, I tucked the front. I wasn't really sure what happened. I'll have to keep analysing."
Cumberack competed in two of the seven legs of the Chuckwalla Motorcycle Racing Association [CMVA] series in Desert Centre, California, earlier this year.
He participated in the North American Talent Cup against some of the best young riders from the United States, Canada and Mexico last year.
Cumbermack is sponsored by Aries Sports Centre, Butterfield and Vallis, Bison, Kalm Locks Gems, Edgewood Pediatrics, Feasalé, and Vortex Racing.
Anyone interested in sponsoring Cumbermack, click here or email jcykracing@gmail.com.

Read More About