[Written by Stephen Wright]
Bermudian rider Jediah Cumbermack has joined forces with professional American motorcycle racing outfit A.I.R Onze Moto Racing Team.
The 17-year-old expects to represent the Texas-based team in several races of the MotoAmerica Junior Cup, the entry-level race class, starting with the third race of the campaign at Barber Motorsports Park in Birmingham, Alabama, this weekend.
Cumbermack competed in two of the seven legs of the Chuckwalla Motorcycle Racing Association [CMVA] series in Desert Centre, California, this season.
Last year, he participated in the North American Talent Cup against some of the best young riders from the United States, Canada, and Mexico.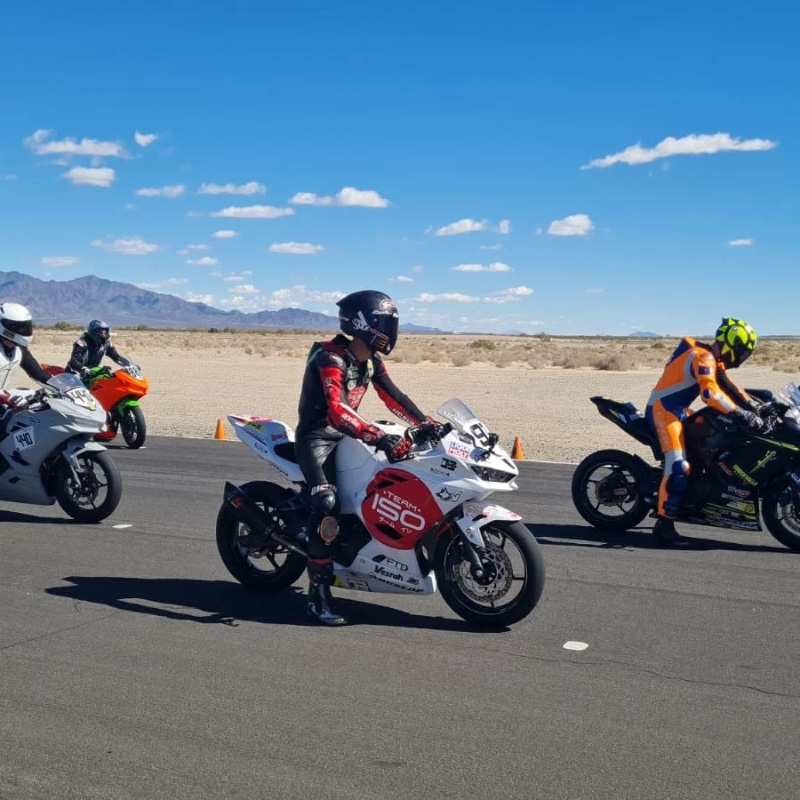 Cumbermack said: "I'm very excited about this opportunity, as this will be my very first MotoAmerica Junior Cup race.
"I'm going to represent A.I.R. Onze Moto Racing team and my country, Bermuda, to the best of my abilities".
Moises Rivera, the A.I.R Onze Moto Racing Team owner, said Cumbermack will compete on the Kawasaki Ninja 400 motorcycle.
"I'm super excited to provide the opportunity to Jediah," Rivera wrote on Facebook. "He's a well-mannered polite, and super-amazing kid.
"The goal this year will be to get him acquainted with the Junior Cup and get him to be faster. We know he will be fast."
Edan Donabella, Cumbermack's mechanic, added: "I'm very grateful for this amazing opportunity to work at MotoAmerica alongside all my heroes of motorcycle racing.
"As Jediah's mechanic, I'll be sure to provide him with a properly running motorcycle to do his thing!"
Cumbermack is sponsored by Aries Sports Centre, Butterfield and Vallis, Bison, Kalm Salon and Lock Gems.

Read More About