The Bermuda Archives held an open house event on Friday, June 9th celebrating International Archives Day.
"The event was met with great enthusiasm from the public who explored the invaluable historical treasures preserved within the Archives," said Ms. Joanne Brangman, Director of the Bermuda National Library and Archives.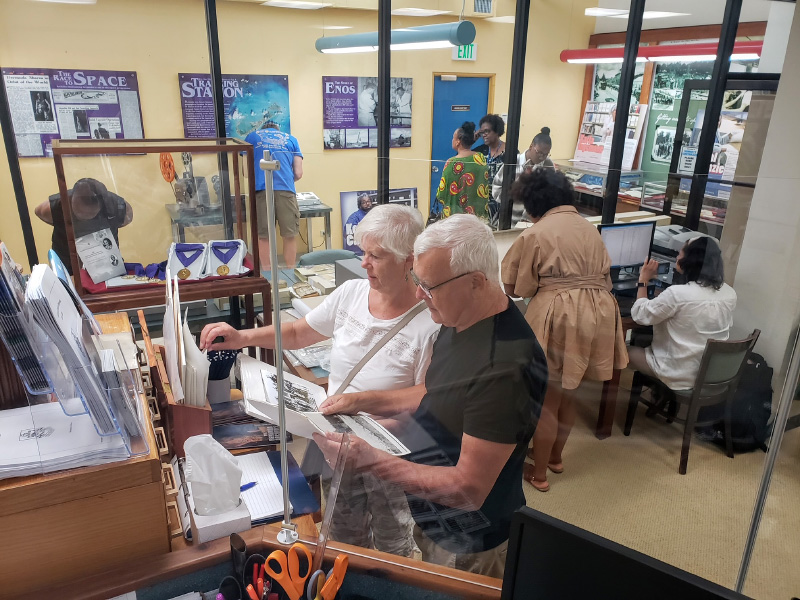 "We were thrilled to witness the community's interest and engagement today. Many Bermudians were pleasantly surprised to discover the extensive history preserved within the Archives. It truly reflects the continuous efforts of our dedicated team.
"Visitors had the opportunity to immerse themselves in a captivating journey through Bermuda's past. Genealogy records, historical photographs, important documents, maps, and various other artifactts offered a tangible connection to the island's rich heritage.
"The Archives staff provided guided tours, answered questions, and shared insights into their preservation efforts. The event also provided a unique occasion for visitors to meet the archivists face-to-face, further deepening their understanding of the Archive's work.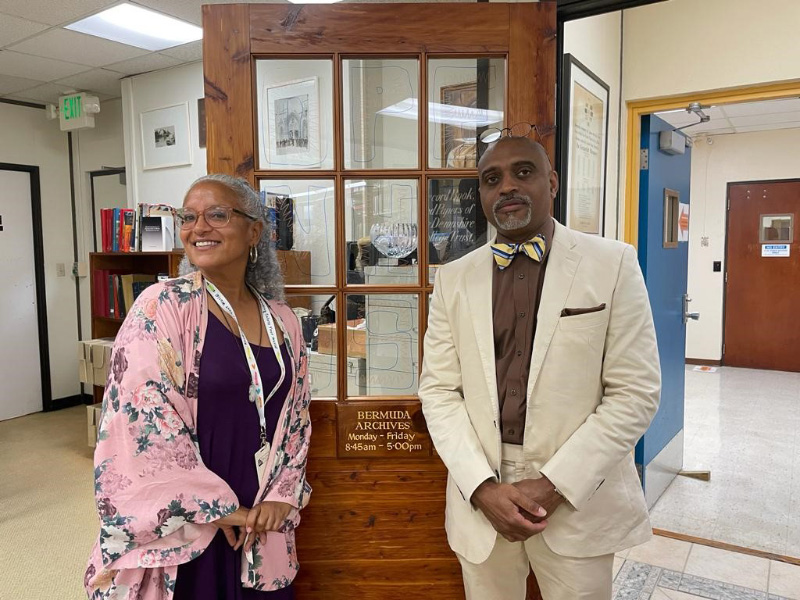 "The Bermuda Archives remains entrusted with the critical task of collecting, protecting, and providing access to records from the Bermuda Government and private sources that hold significant historical and cultural value. The open house event highlighted the diverse range of records spanning almost four centuries of the island's history.
"Notable collections showcased included legislative records, parish records, probate records, slave registers, maps, plans, charts, paintings, photographs, journals, and the records of the Corporations of Hamilton and St. George's, as well as the Anglican, Methodist, and Presbyterian Church records."
Ms. Brangman concluded, "The success of the open house event further underscores the importance of International Archives Day in raising awareness about the invaluable resources preserved within archives worldwide. The Bermuda Archives takes pride in contributing to the celebration of this global initiative and will continue its mission to safeguard Bermuda's historical legacy for future generations."
Read More About