The Bermuda Fire and Rescue Service [BFRS] is holding a two-week Incident Command Course, "further reinforcing its unwavering dedication to maintaining the highest safety standards in order to serve Bermuda."
Minister of National Security Michael Weeks said, "We firmly believe that continuous training and development are vital in fulfilling the Bermuda Fire and Rescue Service's mission."
A Government spokesperson said, "The Minister's comments come as the Bermuda Fire and Rescue Service holds its intensive two-week Incident Command Course, further reinforcing its unwavering dedication to maintaining the highest safety standards in order to serve Bermuda."
Minister Weeks, who visited the Hamilton Fire Station today to be briefed on the course, said, "By enhancing our incident command capabilities, we are better positioned to safeguard the lives and property of the people of Bermuda."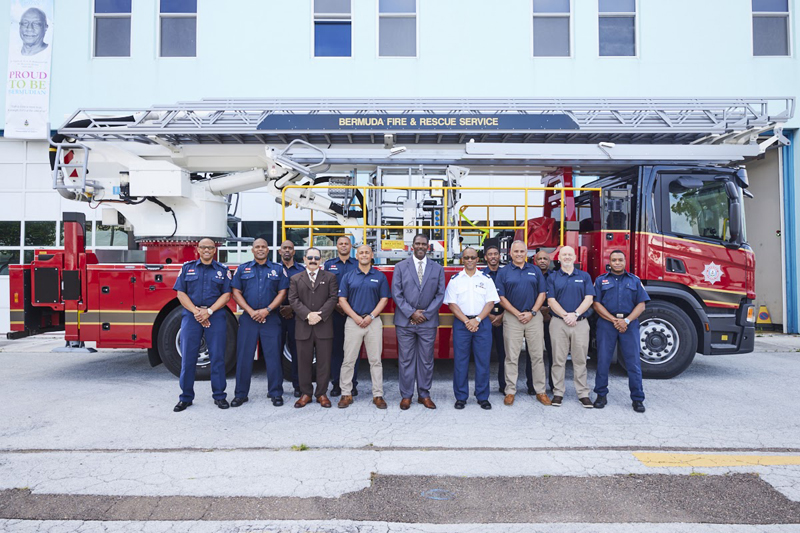 The spokesperson said, "Now in its second week, the course serves as the bedrock for developing the essential skills, knowledge, and competencies required by Incident Commanders to effectively manage emergency incidents.
"During this comprehensive training program, Incident Commanders will acquire the necessary tools to rapidly assess hazards to life and property.
"By implementing proven strategies and tactics, they will showcase their ability to efficiently resolve emergency incidents, ensuring the safety and well-being of the people of Bermuda.
"Recognising the importance of maintaining proficiency in incident management, the BFRS has integrated internal promotion qualifying examinations, mandating frontline supervisors to acquire Incident Command competency.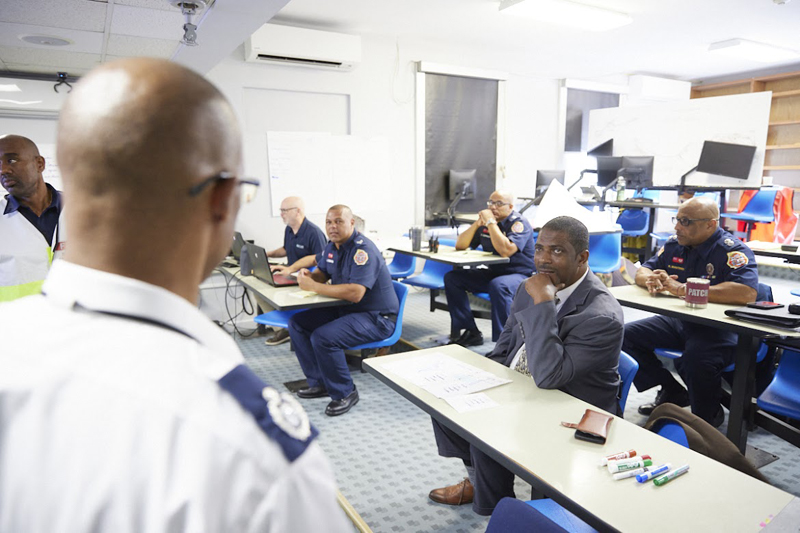 "This progressive approach ensures that the BFRS remains at the forefront of emergency response capabilities.
"To bolster the delivery of this specialised training, the BFRS has forged a valuable partnership with K Lamb Associates, a renowned organisation in the UK known for its Effective Command programme.
"Through this collaboration, the BFRS aims to provide operational bronze and tactical silver commanders with internationally recognised qualifications, equipping them with the expertise to excel in their roles.
"This curriculum represents a significant investment in the professional development of the BFRS personnel, allowing them to enhance their command and control abilities in high-pressure situations.
"By continuously upgrading its skills, the BFRS demonstrates its unwavering dedication to ensuring the utmost safety and security of the Bermuda community."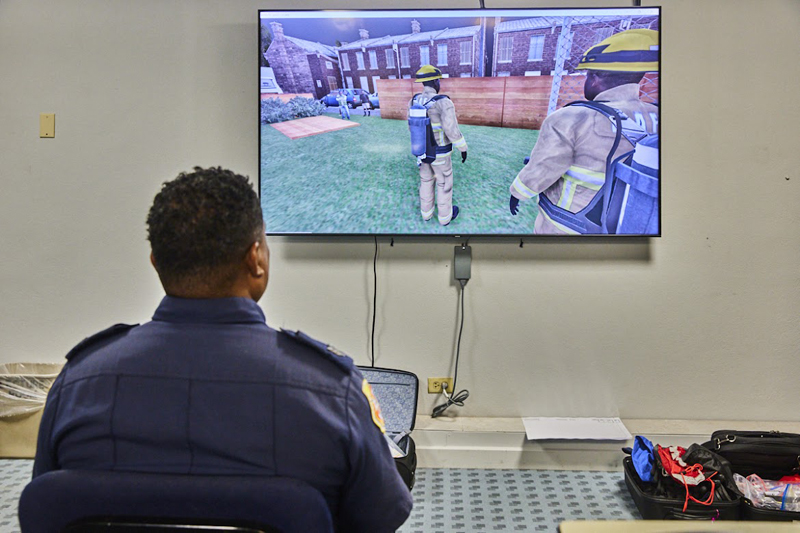 Chief Fire Officer Dana Lovell said, "The Incident Command Course underscores our commitment to excellence and readiness in emergency response.
"We are determined to equip our Incident Commanders with the essential tools and competencies to effectively manage critical incidents, safeguarding lives and property in Bermuda."
The spokesperson said, "As the Incident Command Course progresses, the BFRS remains steadfast in its pursuit of excellence and remains confident that the enhanced skills and qualifications obtained by its Incident Commanders will significantly strengthen the service's ability to respond to emergencies efficiently and effectively."
Read More About