Some of Bermuda's top optimist sailors will compete in a number of regattas this summer, including the World Championship, North American Championship and European Championship Regattas.
A spokesperson said, "Bermuda Optimist Dinghy Association is pleased to announce the sailors taking part and representing Bermuda at overseas International Championship Optimist Regattas this summer.
"The first regatta on the calendar is the 2023 Optimist World Championship taking place June 15th – June 25th in Costa Brava, Spain. Bermuda's top five optimist sailors, Shiloh Cruickshank, Nina Gotfredsen, Trystan Hocking, Dylan Menzies and Miguel Power, will be representing Bermuda. The sailors will be competing against 57 nations and over 250 sailors.
"The next regatta is the 2023 Optimist North American Championships to be held in Antigua from July 2nd through July 9th. Noah Amaradasa, Nina Gotfredsen, Trystan Hocking, Dylan Menzies, Miguel Power and Brady Mackay will be representing as Bermuda's National Optimist team whereby they will compete against a total of 13 different nations and approximately 125 sailors.
European Nationals Team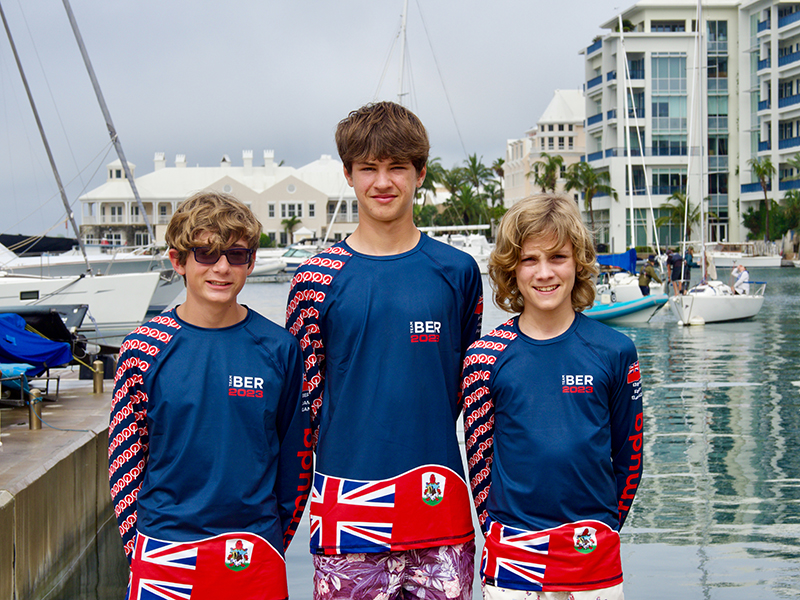 "The final regatta is the 2023 Optimist European Championship to take place from July 15th to July 22nd in Thessaloniki, Greece. Evan Davis, James Ganal and Rory Savage will be representing Bermuda amongst 47 nations and approximately 300 sailors."
BODA Secretary, Dede Cooper commented, "The participation of these Optimist sailors on an international championship level is testament to the skill, dedication and fortitude of Bermuda's young sailors. The Bermuda Optimist Dinghy Association is proud to assist these sailors in reaching their full potential through its High Performance Programme.
"Under the direction of our National Team Sailing Coach, Pablo Weber, we expect that our sailors will fulfill their potential and gain unparalleled experience while competing amongst the world's best optimist sailors in the upcoming World, North American and European Championship Regattas."
North American Championship Team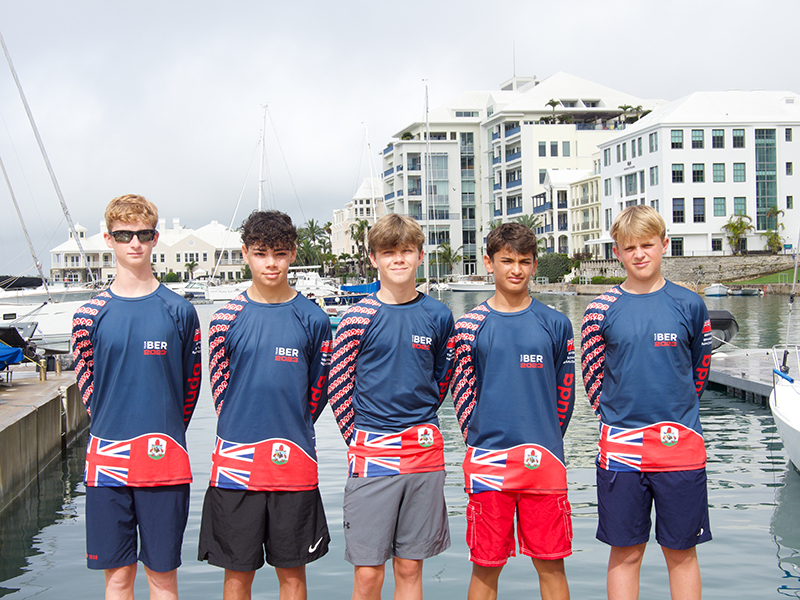 "I would also like to take this time to thank all our generous donors and supporters, especially LOM Financial, Chubb, Orbis and Resolution Re. Also, thanks to our many volunteers and the organisations who have donated some spectacular auction and raffle prizes this year."
Mrs. Cooper continued "BODA is celebrating its 25th Anniversary this month. Since its inception BODA has facilitated the development of our young sailors and helped them to achieve outstanding results on a global scale. Notably, Bermuda has had six top 12 finishes in the Optimist World Championships out of an impressive 240 to 270 sailors hailing from 50 to 60 countries.
"Additionally, BODA's sailors have had eight top 10 finishes in the South American Optimist Championships and the Bermuda team also succeeded in winning the Nations Cup in team racing for 3 consecutive years at the South American Championships. Similarly at the North American Championships Team Bermuda has produced seventeen top 10 finishes, which included three consecutive wins by three Bermuda sailors as well as three consecutive years as the Winner of North American Team Racing Championships.
"In the Optimist European Championships Bermuda's sailors have produced three top ten finishes. Based on population size, Bermuda is the only nation on the world that is consistently achieving results of this caliber. Last but not least, four BODA sailing graduates have represented Bermuda in the Olympics and 2020 BODA graduate Sebastian Kempe was the World Sailing Youth Champion in 2021 in theILCA6 class."
World Championships Team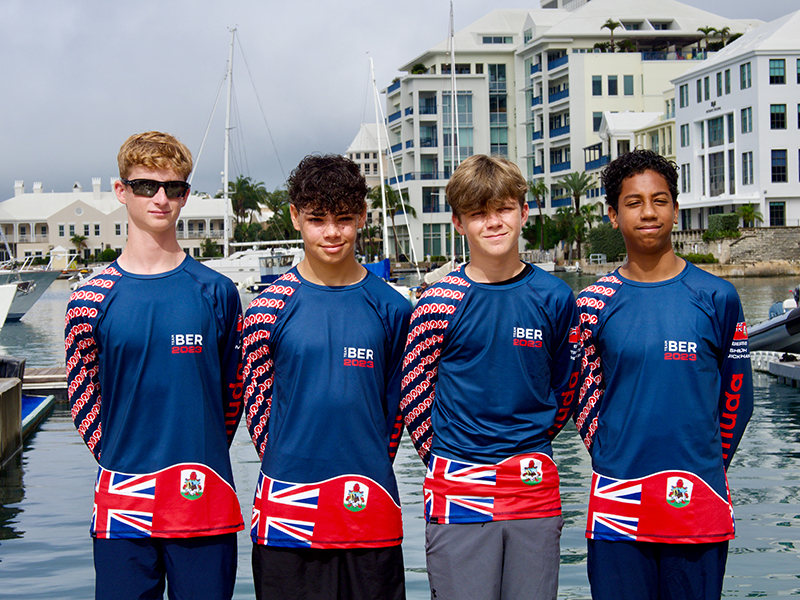 To support the sailors attending the Worlds and North American Regattas, BODA is hosting a fundraising reception & silent auction this Friday June 9th from 6 to 9pm at the Royal Bermuda Yacht Club.
Tickets are $75 per adult and $35 per child [12 and under]. For purchase, please contact Barbara Jones on bodafundraiser@gmail.com or 504-1256. Participation in the silent auction is also available online at https://www.32auctions.com/BODA.

Read More About