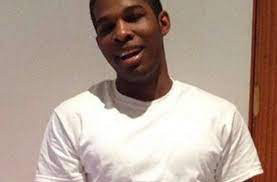 The Bermuda Police Service [BPS] renewed their appeal for information on the murder of Jahcari Francis, who was murdered in 2017.
A police spokesperson said, "Wednesday, 19th July 2023, marked six years since the murder of Jahcari Antoni Francis. At the time of his death, Jahcari was 20 years old.
"Members of the public will recall that it was about 10:40pm on a Wednesday night, 19th July 2017, that Jahcari was shot whilst he was inside of a residence on Upland Street, Devonshire. Inside that residence with Jahcari were three other persons, who were fortunate to not have been injured.
"Shortly after this shooting, the Bermuda Police Service [BPS] made an appeal for witnesses who lived in the area who might have heard the gunshots and or saw the shooter, who was on a motorcycle, to come forward.
"Today, as in previous years, we are renewing our appeal for information on the circumstances pertaining to Jahcari's murder. The investigative team is looking to speak with two persons. One of them drove by seconds before the shooting and saw a motorcycle parked at the driveway to the residence where this homicide occurred. The second person was standing at the gate of Upland Street and Middle Road, Devonshire. Additionally, investigators continue to make an appeal for area residents who can assist with identifying two men on a motorbike in the area at the time of the shooting. This is critical to our lines of enquiry.
"The investigation remains active and progress has been made. The BPS thanks the public for all assistance received so far and today's appeal is for more assistance to help confirm key information, so that we can bring closure to the family of Jahcari and ensure those responsible for his murder are brought to justice.
"If you know anything about this matter, no matter how insignificant it may seem to you, we encourage you to please make contact with the Senior Investigating Officer, Detective Inspector Jason Smith, on 717-0864 or jsmith2@bps.bm. You may also speak with any police officer you know or, use the Community Reporting Portal at https://portal.police.bm. Alternatively, you can call the independent and anonymous Crime Stoppers hotline on 800-8477."
Read More About