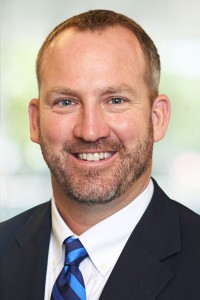 Arch Insurance [Bermuda] announced the appointment of Matthew Smith as Managing Director, with effect from 1 January 2024 following the retirement of Tony Hay.
A spokesperson said, "In this role, Smith will be responsible for managing all aspects of Arch Insurance [Bermuda]'s direct insurance operations. He will report to Mike Lay, Chief Underwriting Officer for Long Tail Lines at Arch Insurance International.
"Smith is a long-standing member of the Arch team in Bermuda having joined the company in 2002. He is currently Senior Vice President and Underwriting Manager for Executive Assurance, a position he has held since 2011. Prior to joining Arch, he was a Senior Professional Liability Underwriter at Chubb."
Hugh Sturgess, Chief Executive Officer, Arch Insurance International, said: "I am delighted to announce Matt's appointment.
"The fact that we are able to promote from within for this top position speaks to the calibre and depth of our Bermuda team. Bermuda is a core market for Arch, and we have invested heavily in our talent base in order to become one of the leading insurance companies on the island."
Hay added: "Matt is an exceptional underwriter and someone who truly embodies the values and principles that underpin Arch's culture and our commitment to brokers.
"He has spearheaded the development of our Executive Assurance practice and been central to our overall market success. I have no doubt that Matt will be a great success and will continue to develop the trusting and responsive relationships with our brokers that are the mainstay of how we do business."

Read More About