Meritus Trust Company said they are "thrilled to announce its recent triumph at the STEP Private Client Awards, where it was honored with the distinguished title of Trust Company of The Year [Midsize Firm]."
A spokesperson said, "The awards ceremony took place on Thursday, September 21, 2023, at the London Hilton on Park Lane.
"The STEP Private Client Awards, recognized globally as the pinnacle of excellence within the private client industry, applaud outstanding achievements by professionals in the fields of private client solicitors, lawyers, accountants, barristers, bankers, trust managers, and financial advisors. These awards are open to both STEP members and non-members, with the aim of celebrating excellence and setting new standards of quality in the industry.
"Meritus Trust Company emerged as the victor in the Trust Company of The Year [Midsize Firm] category, competing against a pool of distinguished firms, including Affinity Trust, HIGHVERN, R&H Trust Co [Jersey], and Summit Trust International.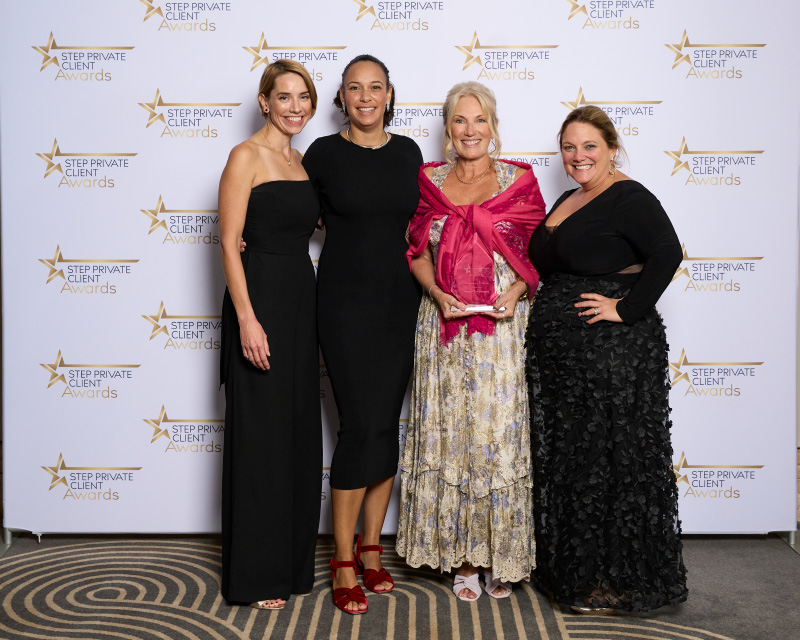 "The judging process for the STEP Private Client Awards is rigorous and exacting, with each entry subjected to thorough evaluation. Independent experts from the wealth management arena support the panel of judges, who are internationally renowned practitioners. The winners were unveiled at the Awards Ceremony held on September 21, 2023, in London.
"The judges were particularly impressed by Meritus Trust's extensive capabilities and its unwavering commitment to providing independent fiduciary services to families worldwide. The company's remarkable growth has been fueled by the trust clients have placed in its expertise, alongside a genuine dedication to enhancing its people, processes, and overall output.
"Furthermore, the judging panel commended Meritus Trust Company for its mature, progressive, and forward-thinking approach to business. The company's steadfast commitment to diversity and inclusion, woven seamlessly into its corporate fabric, was also acknowledged as a distinguishing feature."
In response to this achievement, Michelle Wolfe, Chair & Family Counsel at Meritus Trust Company, stated, "Thank you to our Families for continuing to Trust us. It is truly a privilege to do what we do. The greatest form of recognition is when a client [whom we call our Families] refer us to their family and friends. Our goal is to be proactive and work with our Families to give them peace of mind. The STEP Trust Company of the Year award is the highest achievement a company in our industry can achieve. They recognized our commitment to our Families and out Team. What a joyous occasion!"
Sara Schroter and Gina Pereira, Co-Managing Directors together added, "We are delighted that our team has been recognized by the STEP community for not just our client focused approach but also for our focus on our people, and a deep desire to ensure that every member of the Meritus family feels that Meritus is the place that they belong. We recognise and embrace our responsibility to all of our stakeholders and thank everyone who has contributed to our success."
The spokesperson said, "Meritus Trust Company extends its gratitude to STEP Private Client for this esteemed recognition and looks forward to continuing its mission of excellence in the realm of fiduciary services."
Read More About