Today [Sept 11], Warwick Academy held a ceremony to honour school alumna Rhondelle Tankard and all those who perished in the terrorist attacks on the World Trade Center on September 11, 2001 in New York City.
The ceremony saw Governor Rena Lalgie lay a wreath, followed by Head Boy Matthew Banner and Head Girl Sanaa Simmons, with Principal Dave Horan delivering a speech.
Principal Horan's speech follows below:
Welcome to
Her Excellency the Governor and Mr Jacob Hawkins
The US Consul General
Mr Jarion Richardson, Leader of the Opposition
Ra'ees Tankard, Rhondelle's cousin

Today, we gather here to remember and honour the lives lost on September 11th, 2001. It is a day etched in the collective memory of those in Bermuda, the United States, and indeed the world. On that clear, sunny morning, our lives were forever changed as we witnessed acts of unimaginable terror and heroism.

For students who may not know the history, on that day 19 terrorists hijacked 4 planes. 2 crashed into two World Trade Center towers, one into the Pentagon in Washington DC, and the fourth plane was brought down by heroic passengers into a field in Shanksville, Pennsylvania. 2,996 people died that day.

As we lay wreaths at the front of the school, we are reminded that in a time of devastation and sadness the United States stood resilient, with an unbreakable spirit and unwavering unity. We remember the innocent lives lost too soon, and we pay tribute to the first responders who rushed into danger to save others without a second thought.

In the face of darkness, we saw the brightest examples of humanity. We remember the firefighters who climbed the stairs of the Twin Towers, not knowing if they would make it back down. We remember the police officers who guided people to safety, the paramedics who provided aid, and the ordinary citizens who became heroes in the midst of chaos.

We remember the passengers on Flight 93, who, when faced with an unimaginable choice, chose to fight back, preventing further devastation and loss of life. Their bravery serves as a symbol of man's resolve. We also remember those on the plane and in the Pentagon who died when the plane crashed into the building.

In particular we stand here in front of the school to remember our alumna Rhondelle Tankard who died that day in the South Tower. She had just moved to the US to work for AON to advance her career. One can only imagine her excitement that day as she started a new job.

Rhondelle Tankard attended Warwick Academy from 1982-1987. She is fondly remembered by staff that still work here as a self-confident and enthusiastic young lady, who made a significant contribution to the school. She had a wonderful sense of humour along with possessing good common sense. During her time at Warwick Academy Rhondelle excelled in music and was a member of both the orchestra and choir. She completed the Royal School of Music exams in piano, theory, and violin.

As we lay the wreaths, they are a small token of our enduring respect and remembrance. It represents our commitment to never forget the events of that day and the loved ones lost. It signifies our determination to honour Rhondelle's memory, the 2 other Bermudians Saltus Alumni Boyd Gatton and Robert Higley II and all those lost that day. It is important to ensure that the values of freedom, unity, and resilience they embodied continue to shine brightly.

In the years since 9/11, the world has faced many challenges, and continues to grapple with the aftermath of that tragic day. But as we come together at this memorial, we must give our commitment to the principles of liberty, justice, and peace for which so many gave their lives. Let us also remember that this day is not just about the past but also about our future. We must strive to create a world where such acts of hatred and violence are inconceivable, where tolerance and understanding prevail over prejudice and division. We owe it to those we lost and to the generations that will follow to build a better, more compassionate world.

In closing, Her Excellency The Governor, The US Consul General and Warwick Academy will lay these wreaths in memory of Rhondelle Tankard and the fallen. Together, we can ensure that the spirit of 9/11 lives on, inspiring us to be the best versions of ourselves.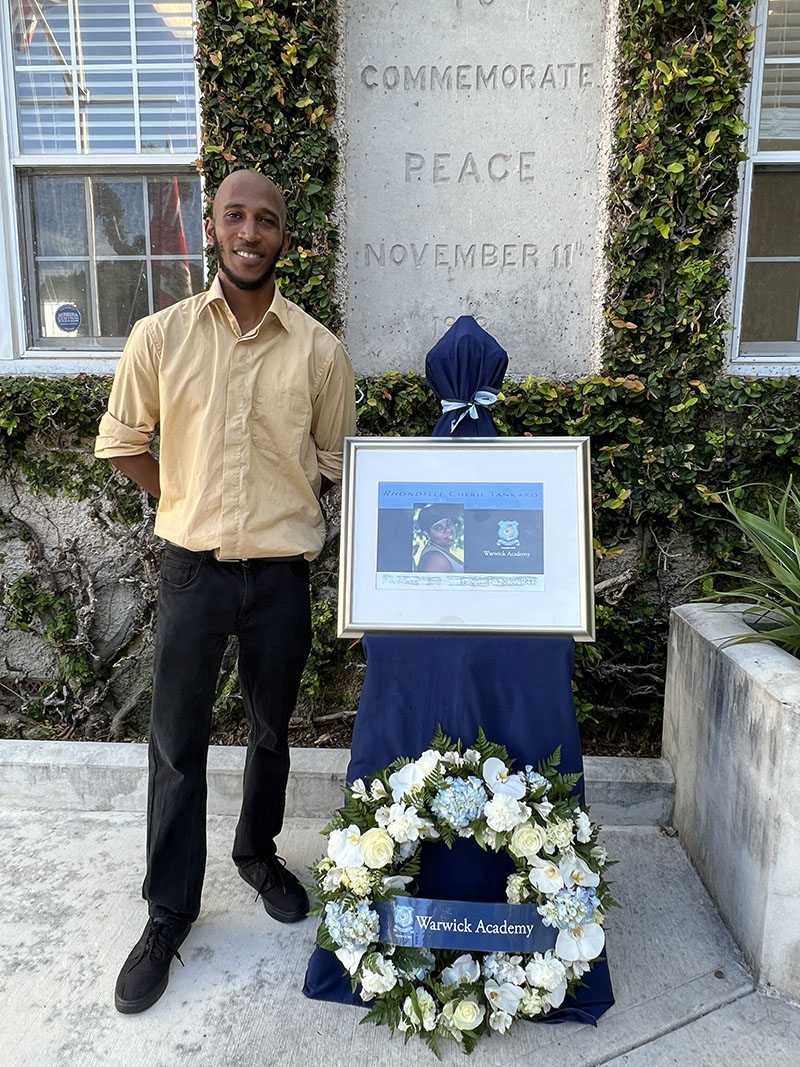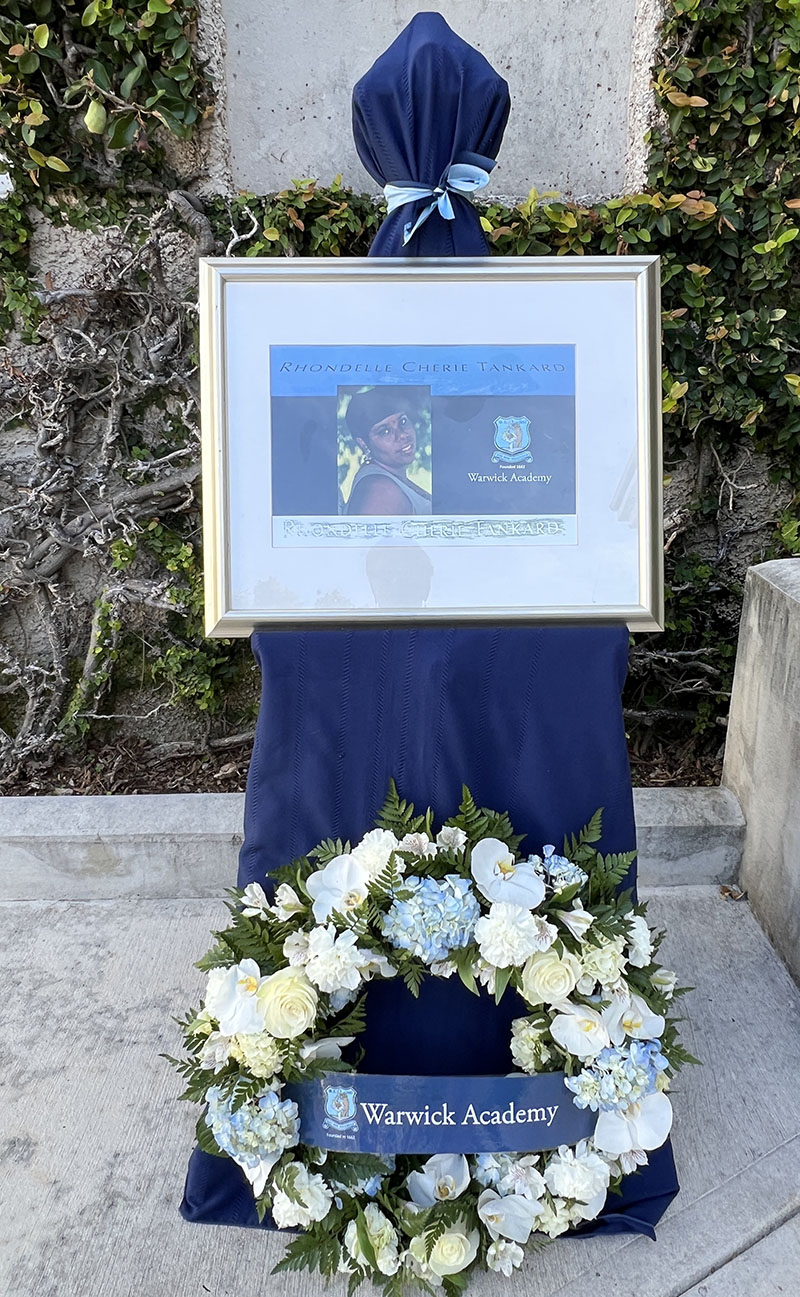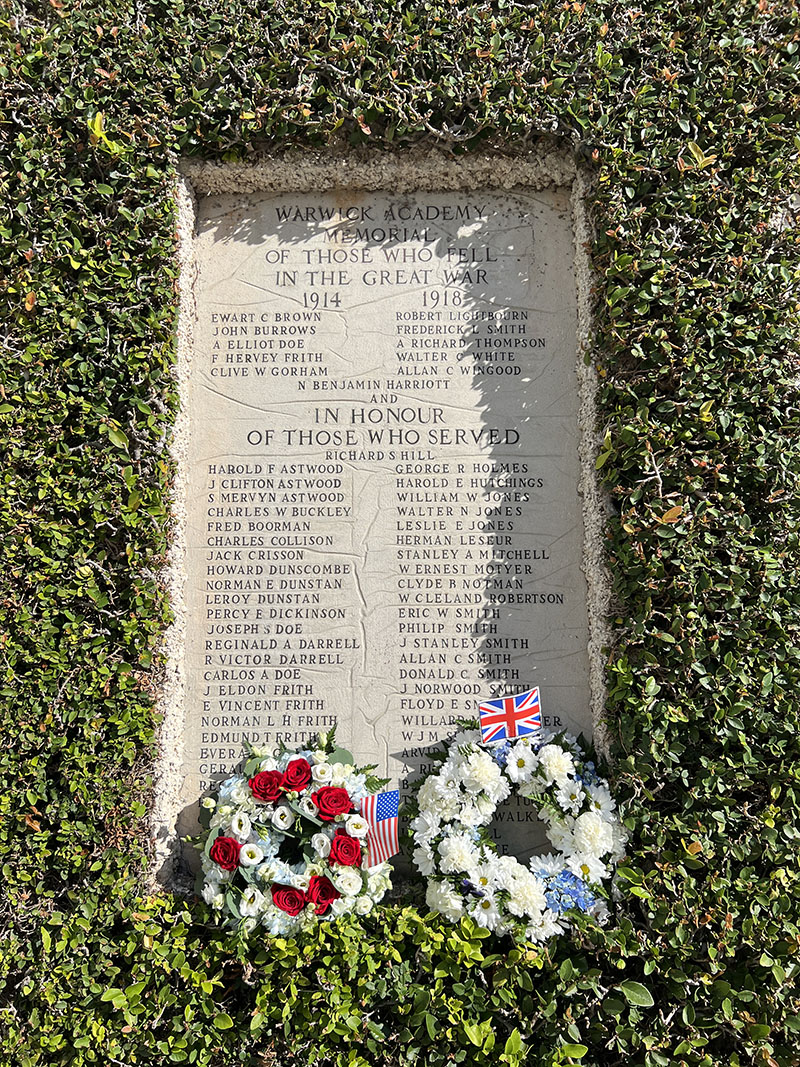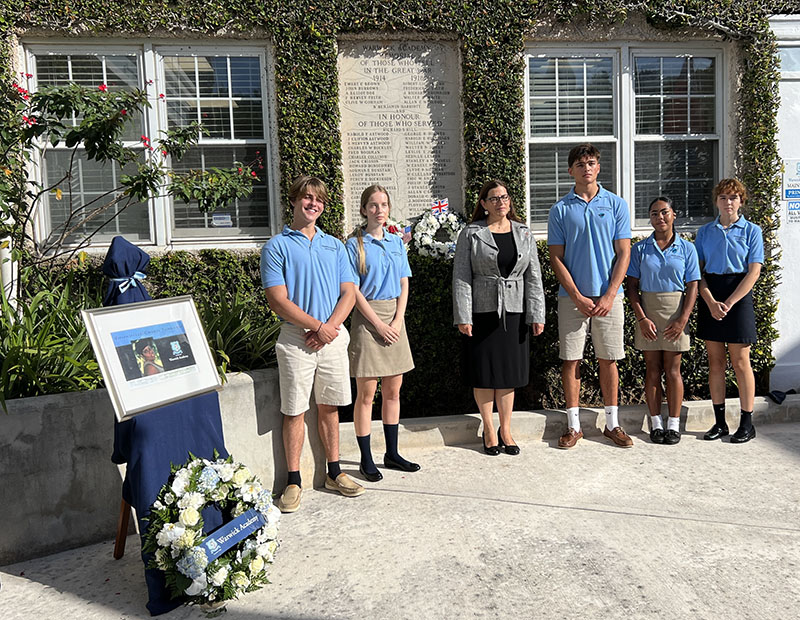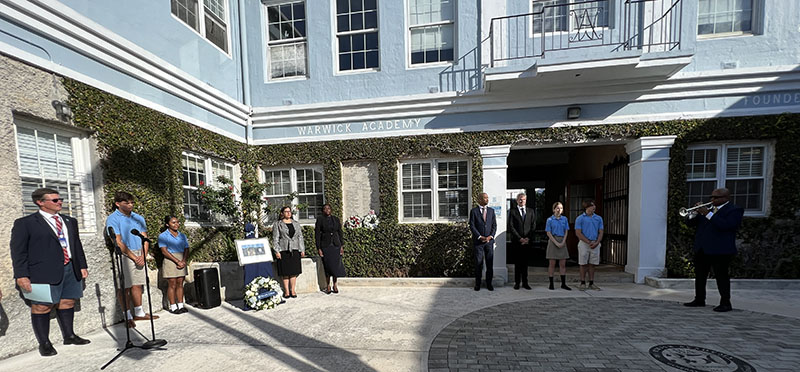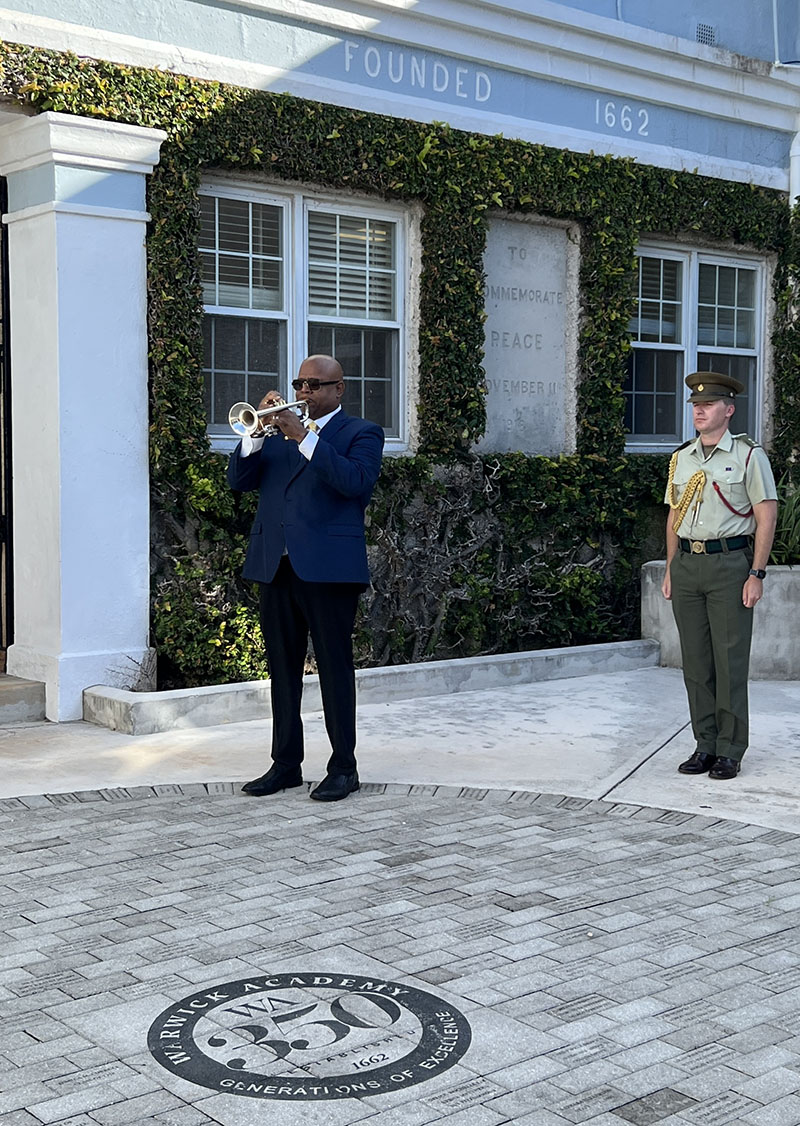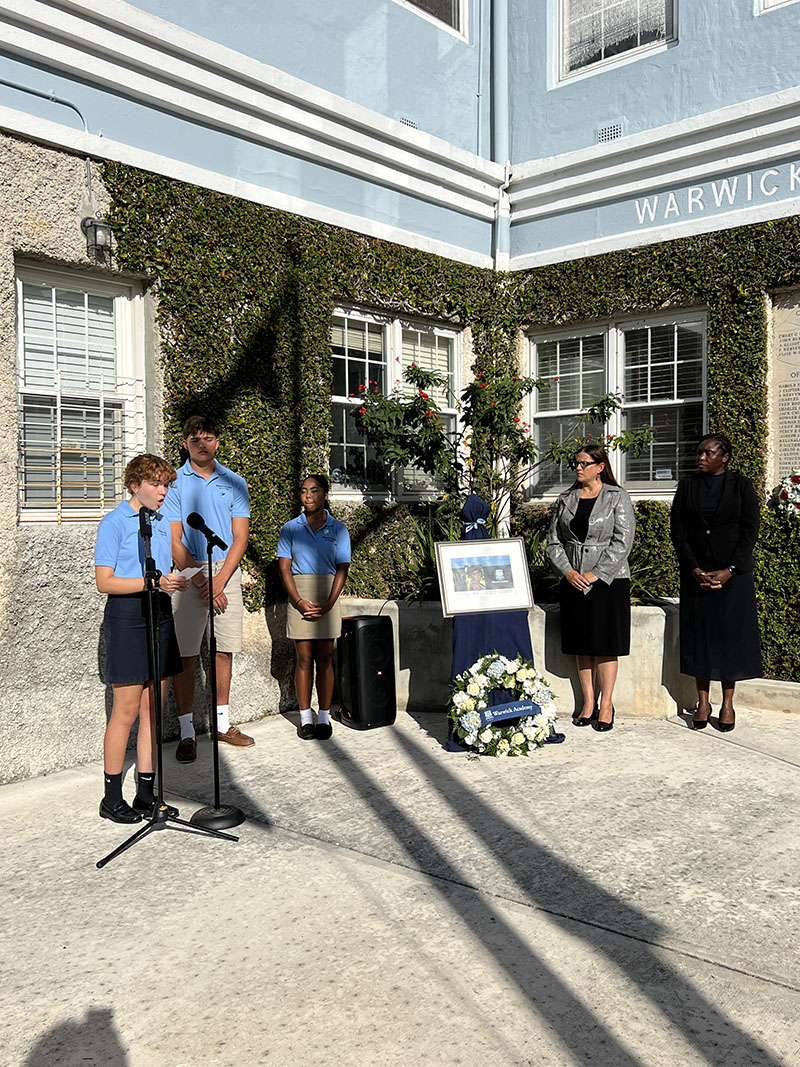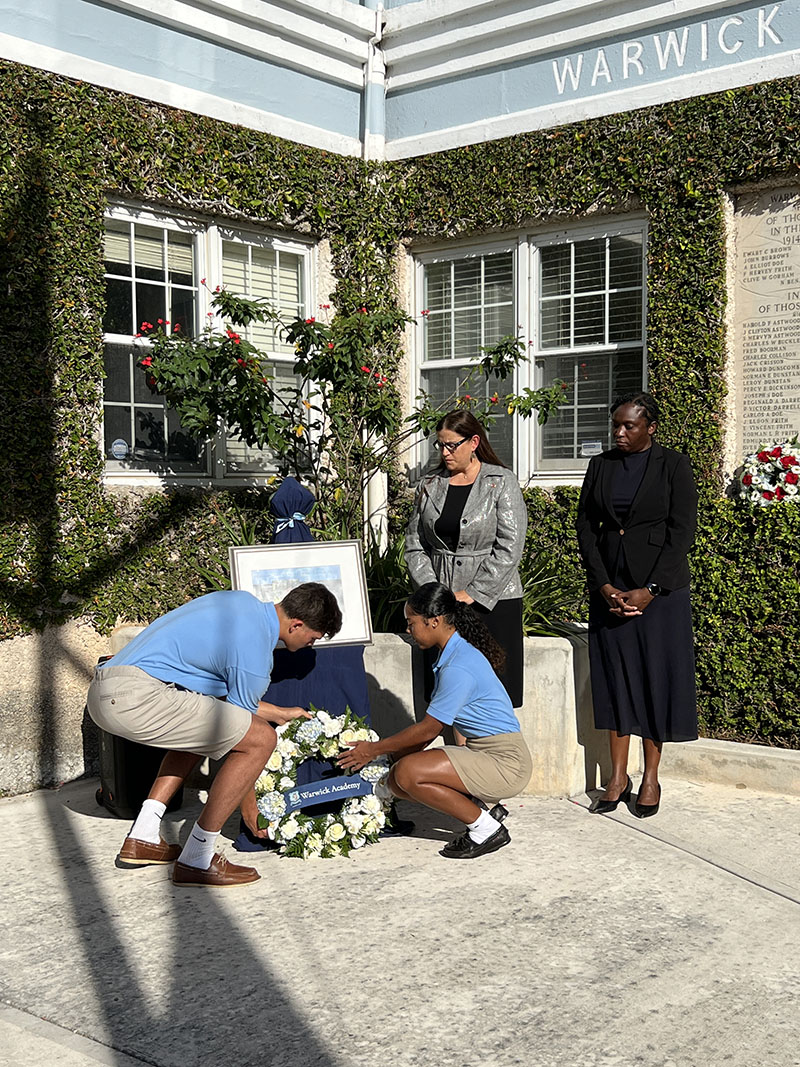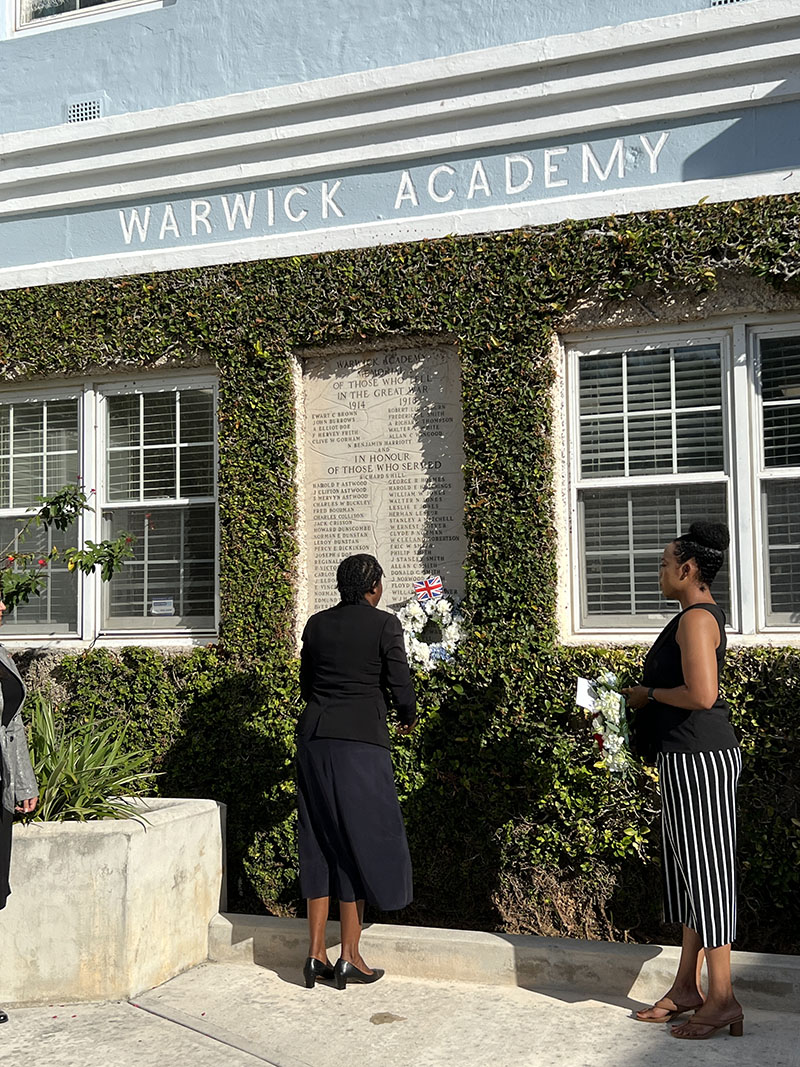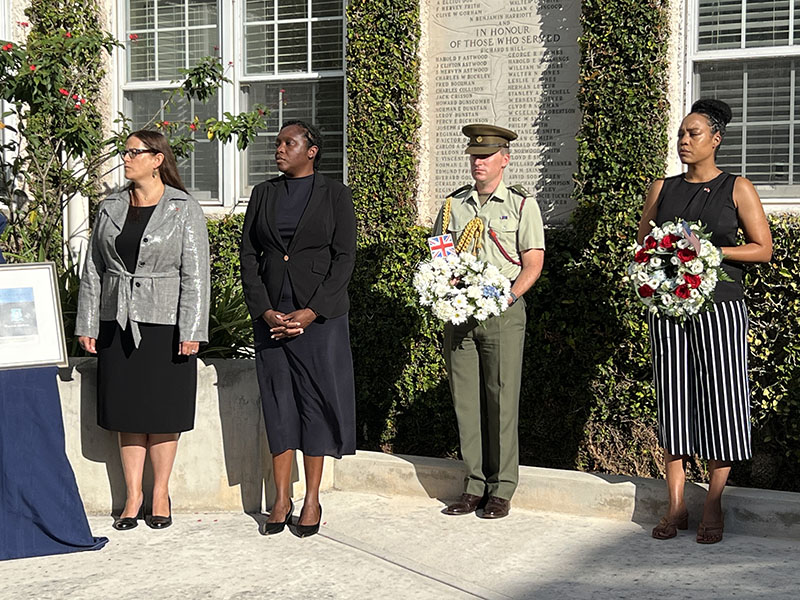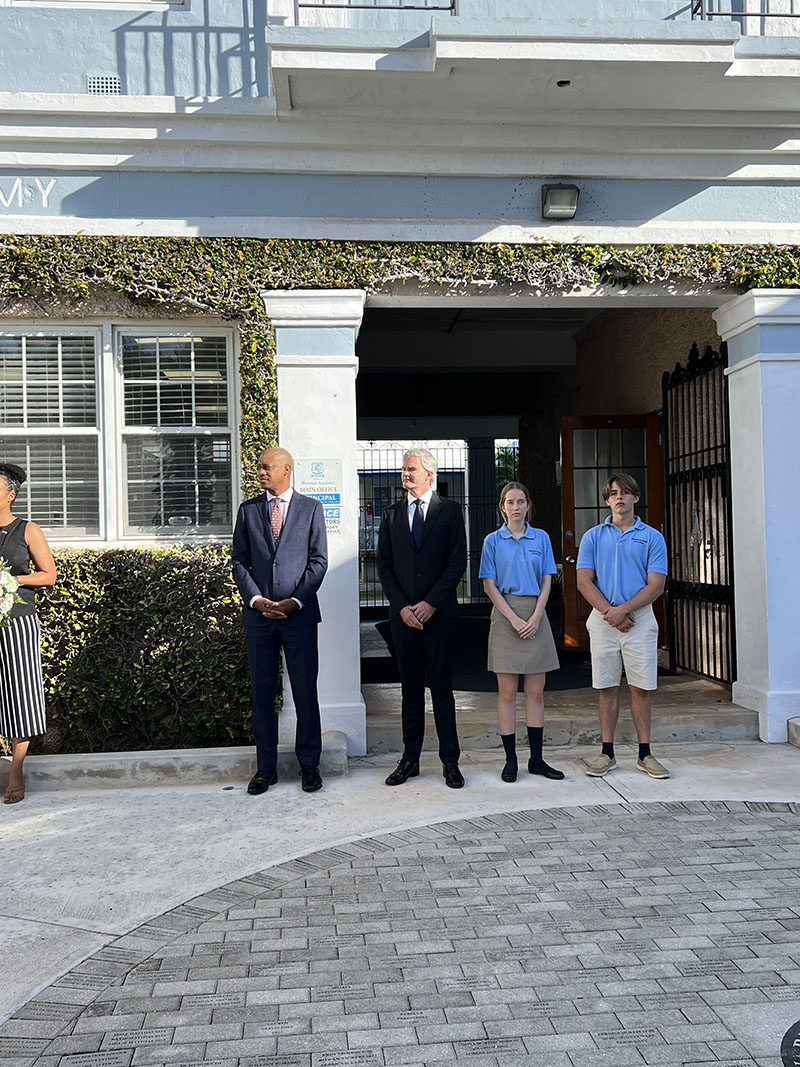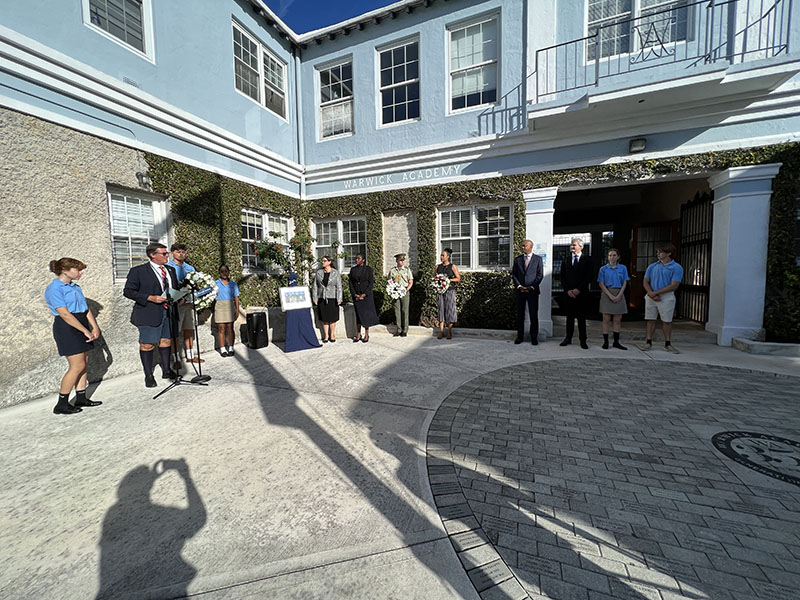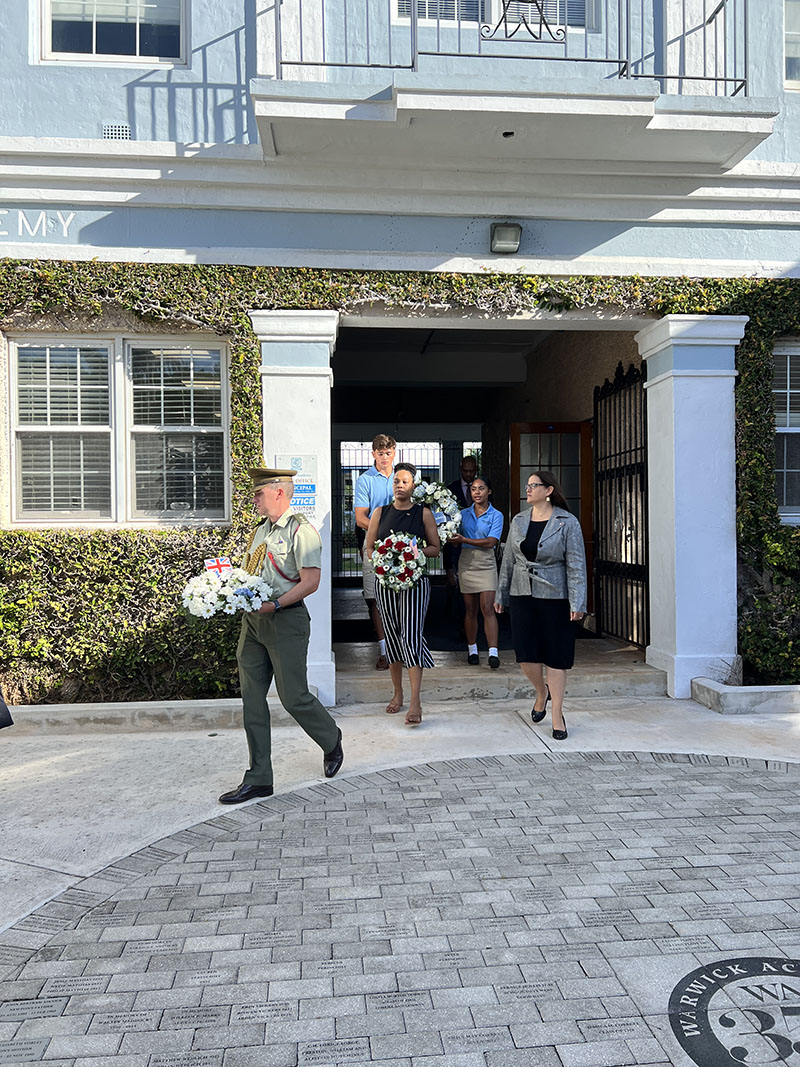 Read More About