Bermuda-headquartered Bacardi Limited, the largest privately held international spirits company in the world, announced today the completion of a transaction that makes the family-owned company the sole owner of ILEGAL Mezcal, a leading super premium artisanal mezcal.
A spokesperson said, "The transaction follows a successful relationship in which Bacardi partnered with ILEGAL since 2015.
"The super premium plus mezcal category is growing at a fast pace and is expected to grow at a CAGR of 16% over the next five years according to IWSR. Between now and 2027, the agave category – which includes both mezcal and tequila – is expected to be the sixth largest category globally, and it recently overtook American Whiskey to become the second largest category [by value] in the U.S. At 86% of global market share, the United States dominates the super premium mezcal category. [Source: 2022 IWSR].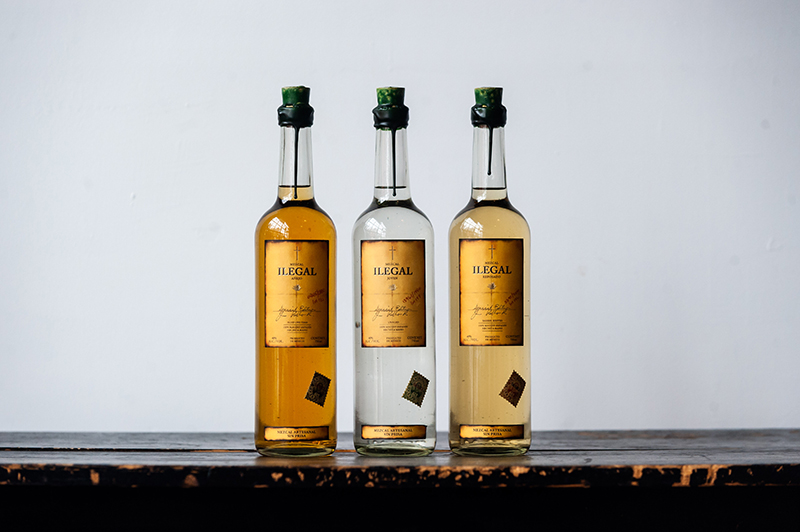 "We believe that ILEGAL has the credentials to own and lead the super premium mezcal category at a global level. ILEGAL perfectly complements our portfolio and bringing it into our business sets the brand up for even greater growth as mezcal captivates more and more consumers," says Barry Kabalkin, Vice Chairman of Bacardi Limited.
"Bacardi and ILEGAL have a shared commitment to communities, quality, and environmental sustainability that we will build upon together as we look to invest for the long term. As a family-owned business for seven generations, we are always building for the future to maintain the legacy that is Bacardi," says Mahesh Madhavan, Bacardi Limited Chief Executive Officer.
The spokesperson said, "ILEGAL, recognized globally for its lifestyle branding, also prides itself on being a responsible and sustainable business. They work with fourth-generation maestros mezcaleros in Santiago Matatlán, Oaxaca, Mexico. ILEGAL Mezcal is double distilled in small batches using 100% Espadin agave. ILEGAL Mezcal is 100% natural and uses no artificial colors, yeasts, flavors, or additives. It is certified as artisanal mezcal by the Consejo Regulador del Mezcal [CRM].
"John Rexer created ILEGAL in 2006, after years of working with small distillers in Oaxaca to make mezcal for his bar in Guatemala. John's goal has been to bring the finest artisanal mezcal to a global market. He has worked closely with the distillers in Oaxaca to create sustainable jobs, and to be a positive force in protecting the environment and preserving local culture. John will continue to guide the vision of the brand."
"We are excited about the next stage of the journey," says John Rexer. "Success for ILEGAL goes beyond seeing more of our bottles on shelves; it's about building our business the right way. We will always be committed to artisanal production, the Oaxacan community, and our core values. Being a part of Bacardi will bring ILEGAL to a larger audience while maintaining our commitment to sustainability and growing the business responsibly."
The spokesperson said, "ILEGAL Mezcal is available in Joven, a full-bodied agave flavor with a light smoke; Reposado, aged six months in medium-charred American oak; and Añejo, aged to taste for 13 months using a combination of new and used American oak, medium char barrels.
"Terms of the transaction were not disclosed."
Read More About