Erica Hawley participated in the 2023 Americas Triathlon Championships in Veracruz, Mexico over the weekend.
Among 39 competitors, Hawley secured the 11th position with a total time of 2 hours, 2 minutes, and 38 seconds. The victory went to Rosa Maria Tapia Vidal from Mexico, who completed the race in 1 hour, 59 minutes, and 35 seconds.
Hawley's performance included a 1500-meter swim completed in 20 minutes and 11 seconds. She then followed with a 40-kilometer bike course, clocking in at 1 hour and 2 minutes. Finally, Hawley completed the 10-kilometer run course in 39 minutes and 7 seconds.
Bermudian Tyler Smith will compete in the elite men's race today.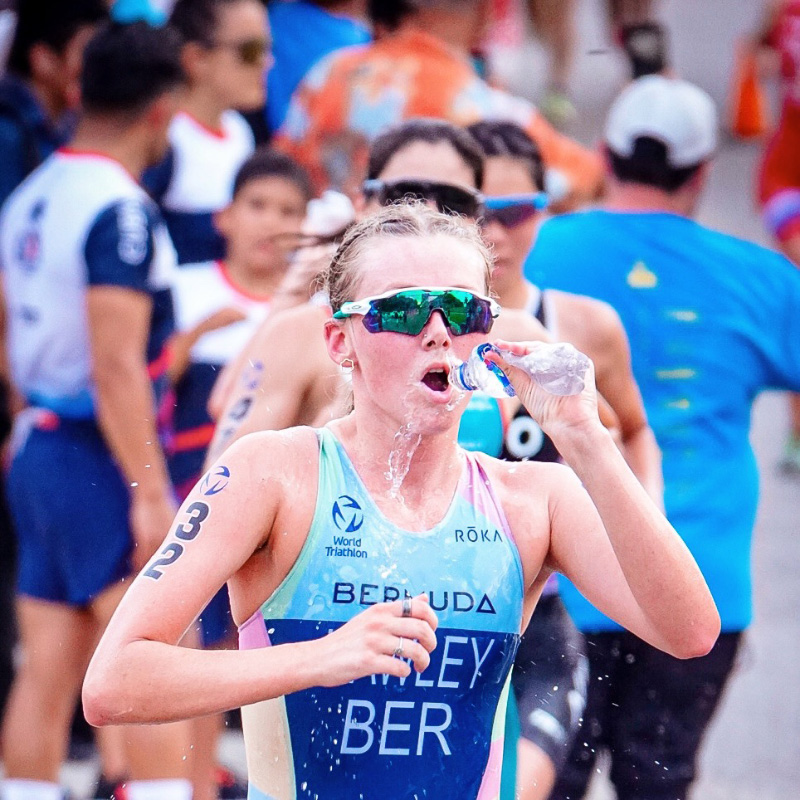 Read More About