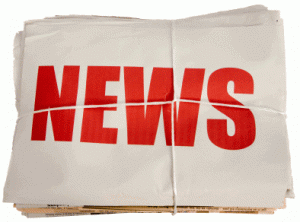 Thaao Dill of Inter-Island Communications, Chris Lodge of DeFontes Broadcasting Co, Rick Richardson of Bermuda Broadcasting Co, Tony McWilliam of the Bermuda Sun and Bill Zuill of The Royal Gazette have released a joint press statement pledging to have a self-regulated Media Council up and running by September 14, 2010.  They also pledged to jointly sign and adopt a Code of Practice by June 8, 2010.
Admitting that they 'dropped the ball' on the formation of a media council previously, the group says that their move is in response to "substantial government representation on the council, which raises concerns about the prospect of political interference in the dissemination of news."
The proposed media council bill set forth by Government recently would contain a slight Government majority and would be funded entirely by the media, with costs as of yet not established. Entities included in the original bill included the Bermuda Sun, Royal Gazette and related entities, Workers Voice, CITV, Fresh TV, Onion TV, BBC [ZBM, ZFB, 1230AM, 1340AM, FM 89, 105 FM, Power 95], Inter Island and Defontes [VSB, 106 FM, 1340 AM]. At the press conference on the subject, the Premier stated that "online media" will be added in. You can read the full media council bill here [12 page PDF].
The statement from the combined media follows below:
THURSDAY, MAY 27: Today we jointly proposed to government a plan to set up our own Bermuda Media Council.

We submitted a written pledge to have the self-regulated council up and running by September 14, 2010.

We also made a commitment to jointly sign and adopt a Code of Practice by June 8, 2010.

Our move comes in response to government's tabling, earlier this month, of the Media Council Bill. The Bill calls for substantial government representation on the council, which raises concerns about the prospect of political interference in the dissemination of news.

We plan to set up our own council and our proposal to the Cabinet Office today states that details about its aims, scope, membership structure and complaints procedure will be provided to government by June 8.

The move will be coordinated by Tony McWilliam, editor of the Bermuda Sun, assisted by Glenn Jones, general manager of Bermuda.com and veteran journalist Meredith Ebbin. They will work closely with all of the co-signatories of today's proposal, namely Thaao Dill, Chris Lodge, Rick Richardson and Bill Zuill. The online-only news websites will also be approached for their input.

We have asked government to put its Media Council Bill 'on ice' while our self-regulatory option is given consideration. And we accept that if our council falls short of expectations, government can always revert to the legislative option.

Public debate has been lively in recent weeks and we feel the case for media self-regulation, drawing from examples around the world, has been well made.

Conversely, the potential drawbacks of a statutory media council, with heavy political representation, have also been highlighted.

We feel confident that this proposal will meet goals we share with government of raising journalistic standards, elevating accountability and providing an effective forum for grievances against the media — while eliminating the negativity associated with a statutory body.

We take this opportunity to formally and collectively acknowledge that we 'dropped the ball' on the formation of a media council. It has been discussed on and off for years and we have had ample time to act. There are myriad reasons but no excuses — nor is there anything to gain by dwelling on what might have been.

But we are now committed to a firm course of action. In this context we feel it is worth pointing out that, while it's our intention to establish our own media council, the current government can rightly claim credit for the initiative.

Most important though, is our sincere commitment to establishing a self-regulating body through which we can better serve the people of Bermuda.

Thaao Dill, Inter-Island Communications
Chris Lodge, DeFontes Broadcasting Co.
Rick Richardson, Bermuda Broadcasting Co.
Tony McWilliam, Bermuda Sun
Bill Zuill, Royal Gazette
Read More About