Tributes have been paid to veteran photographer Ibrahim "Abes" Muhammed, who has been called the 'People's Photographer' who was intensely passionate about his work.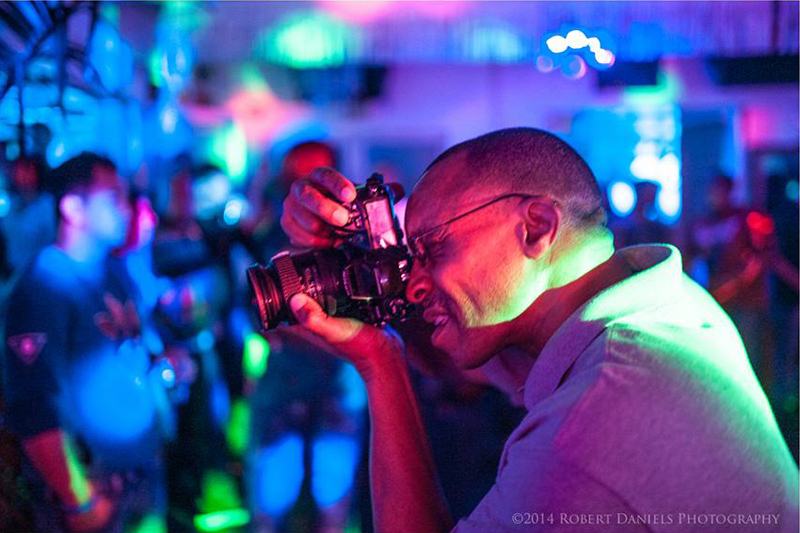 Well known local photographer Robert Daniels said, "Abes was the first social media photographer as we know it now. He has been around for literally decades as he was taking pictures around the age of 14 years old, some say he was born with a camera in hand as you would very seldom find him without his 'partner',
"Abes can be traced to the Clay House, Incubator etc. He was, as far as I know, covering the reggae and dancehall scene. He would be using film back then taking photos, developing them himself and return the next week with photos in hand.
"He often grew with his clientele taking pictures as teen, to adults and their families then their children and soon their families. He had a constant source of clients through the years.
"He was definitely the first social photographer for online web presence with BermyNET.com as far as 1999. He was a freelance photographer also shooting for PalmRock Entertainment, Black and Coke and Vybez Alliance/VA Online which he shot as a full time photographer over the recent years. He knew a lot of reggae music history and knew artists, Dj's and musicians.
"He was the "People's Photographer' if you will," added Mr Daniels.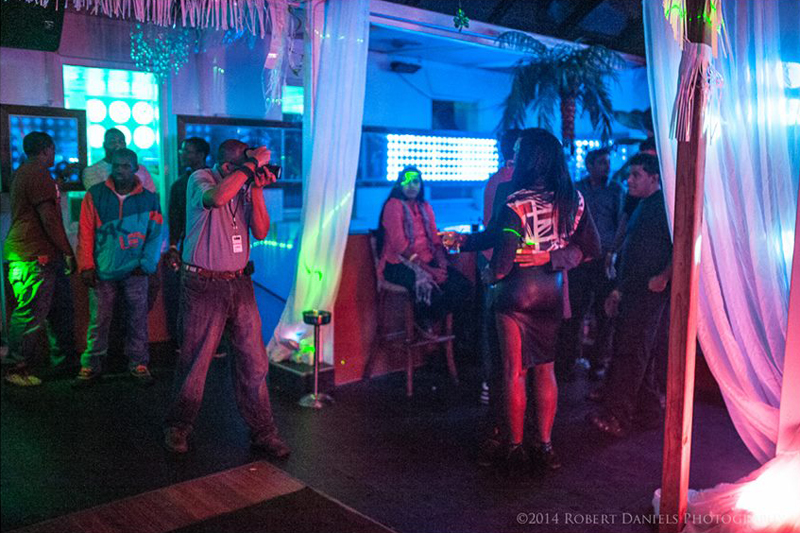 Brenton Richardson from BermyNet also paid tribute to the veteran photographer, saying: "The first time I saw Abes was at the Clayhouse Inn. It was a Saturday night and Playbwoy had managed to pack the house yet again.
"Just off to my right a flash had gone off and there was Abes, standing in front of a young lady, camera in his right hand and with his left he was rifling through his camera bag. A few seconds later he seemed to have found what he was looking for and handed a small folder to the young lady. She opened the folder, looked at the images inside and smiled.
"Over the next 16 years Abes and I would not only work together, but become friends. His love for photography was something I admired. The joy he experienced while taking photos and the elation of seeing the final product was infectious. The happiness of those he captured was just further icing on an already perfectly crafted cake.
"Abes was a giant to me. He was so at home behind the lens and he inspired me with his tireless work ethic. We often spoke for hours on end. Sometimes because we were deep in meaningful conversation, and other times because he was just ranting about something while I waited for weekly images for BermyNET. But at the core was always the photography.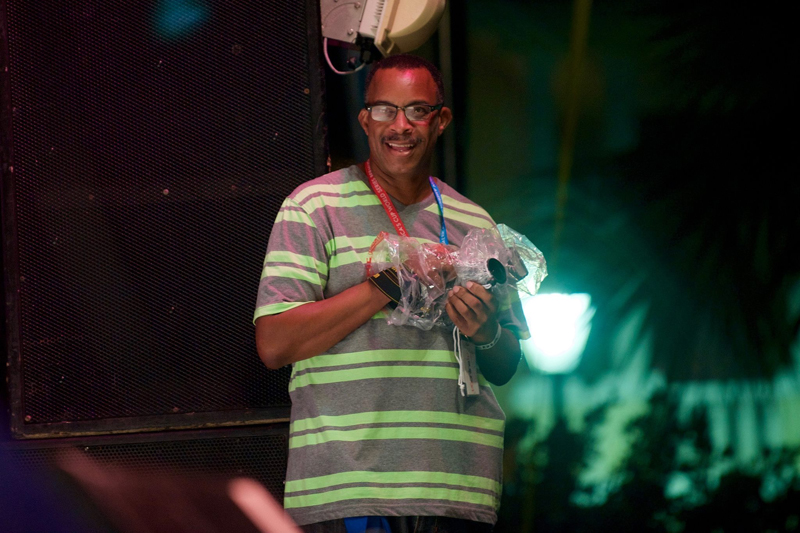 "For me it always felt like Christmas morning when Abes would have new images fresh from an event. He would say things like "Aye buh ya gonna love these ones," and I would smile, race inside and start getting them ready to share with the world.
"Today even though he is gone his legacy will not soon be forgotten. His body of work will be appreciated by thousands for the ages. If you've had your "Photo By Abes" taken, consider yourself lucky, lucky enough to have had a moment captured by someone as passionate as he.
"And no matter what name you knew him by, Abes, my friend, you'll always be Juan Ovakind. Rest in peace brother," added Mr Richardson.
Qian Dickinson from VAonline said, "Abes was the most dedicated and hardest working person I've ever met, and you'd seldom see him without his camera. His lens was transparent, he had a gift of making people smile and made a living capturing moments that will forever be cherished. He was 'Juan Ova Kind' and will be missed dearly "
- Photos courtesy of Robert Daniels
Read More About