Nine videos extracted from the NBC TV show 'Global Golf Adventure' featuring Bermuda can now be viewed online here. The segment was shown on May 8th, and was filmed in Bermuda in March 2010.
The show was very complimentary to Bermuda, with the host paying numerous compliments to the island, one being that we showed him that "bigger is not always better".
-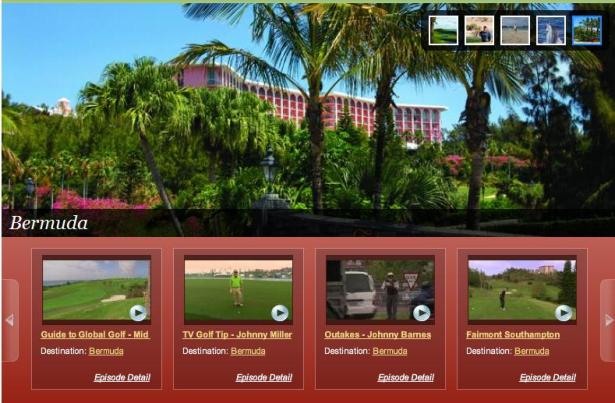 -
The host, Mark Rolfing, pointed out that Bermuda has the most space utilized by golf courses per square mile then anywhere else in the world. The show highlighted the Port Royal Golf Course, the Mid-Ocean Club, as well as the Fairmont Southampton Course. They also had brief snippets of other areas and aspects of Bermuda, including aerial flyovers, beaches and deep sea fishing.
Premier Dr Ewart Brown appeared in a brief interview, with the commentator pronouncing Dr Brown's name wrong, calling him E-wart [as in the letter "E", then wart]
You can view all the episodes here.
Read More About