Just before 1pm today [June 1] members of the public discovered a woman's lifeless body floating in the water off Darrell's Wharf on Harbour Road. First responders arrived on the scene, and the lady was taken to King Edward Hospital where she was pronounced dead.
At this early juncture information is limited, but a Police spokesman has said that foul play is not ruled out. The only information released about the individual was that it is a black female.
Update 4:58pm: From the police:
Around 12:55pm today (Tuesday), Police & first responders attended a report of a body floating in the waters near Darrell's Wharf on Harbour Road in Warwick. The deceased, a 79 year old Warwick woman, was brought on to Darrell's Wharf and rushed to King Edward VII Memorial Hospital via ambulance where she was subsequently pronounced dead at 1:07pm by an on call physician. Foul play is not suspected. No further information will be released until the next of kin have been notified.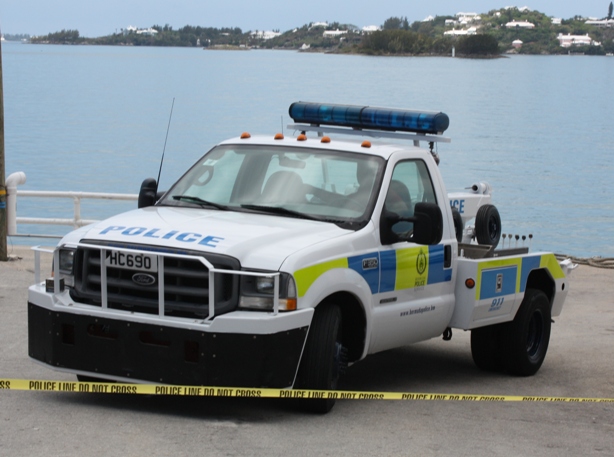 -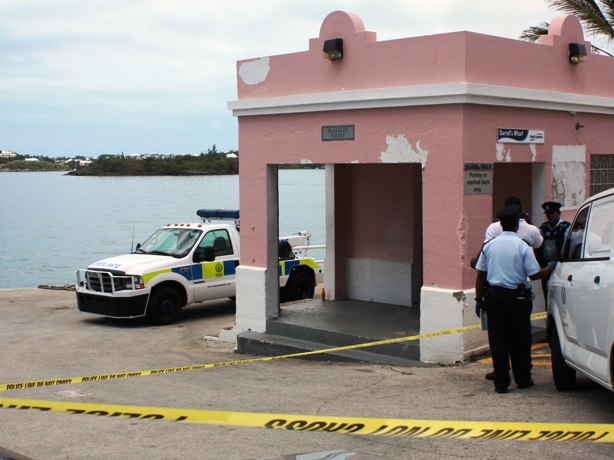 -
Bernews extends our sympathies to this lady's friends and family.
Read More About