Last night (Nov 6) locals turned out at Tobacco Bay in St Georges for 'Bonfire Night', which saw the skies lit up with fireworks, the bonfire, as well as vendors selling refreshments and glow sticks. The event was held for Guy Fawkes Day (also called Bonfire Night), a centuries old tradition which began in England in the 1600s.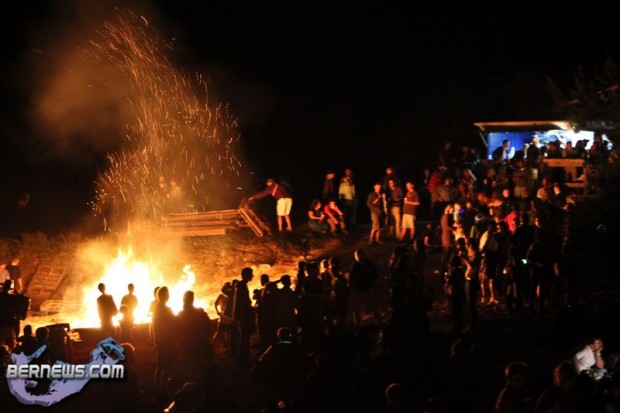 A group of men including Guy Fawkes conspired to assassinate King James I and stockpiled gunpowder to do so. Prompted by the receipt of an anonymous letter, the authorities searched Westminster Palace during the early hours of November 5th, and found Fawkes guarding 36 barrels of gunpowder – for which he was sentenced to death. The thwarting of the Gunpowder Plot over 400 years ago, is now celebrated as the Bonfire Night of today.
The event was supported by the St George's Foundation and Corporation of St George's. With families out early, and adults left to close the night, reports say a good time was had by all last night at Tobacco Bay.
Photos by Only the Best, click to enlarge:
Read More About