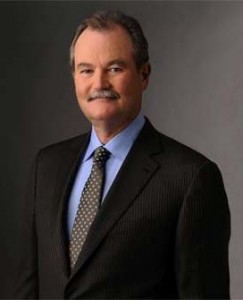 Bermudian Brian Duperreault, president and CEO of the world's largest insurance brokerage firm Marsh & McLennan Cos. Inc. and former CEO of Bermuda-based ACE Ltd., is the 2011 Insurance Hall of Fame winner, the International Insurance Society Inc. announced today (Dec. 21).
Established in 1957, the Insurance Hall of Fame recognises insurance industry leaders who have made "a broad, encompassing and lasting contribution to the insurance industry and who are recognized by their peers as successful leaders, innovators or visionaries," according to a statement released by the New York-based IIS announcing Mr. Duperreault's selection.
Nominees for the hall of fame are chosen by the IIS Honours Committee, a group of senior insurance executives and academics, and voted on by the IIS membership.
Mr. Duperreault became president and CEO of MMC in January 2008. Prior to joining MMC, Mr. Duperreault served as CEO of ACE Ltd., the Bermuda-based insurer MMC helped found in 1985, from 1994 to 2004. He then served as chairman of the board from 2004 to 2007.
Under his leadership, ACE grew from a boutique catastrophe insurance specialist into a global multi-line commercial enterprise. He presided over significant organic growth as well as the acquisition of several businesses, including the 1999 acquisition of Cigna's property and casualty business.
Prior to ACE, Mr. Duperreault was with American International Group for more than 20 years, holding numerous positions and eventually rising to become executive vice president of AIG Foreign General Insurance and Chairman and chief executive of AIG's American International Underwriters (AIU), which comprised all of AIG's non-U.S. commercial business.
"Plagued by lingering morale and talent issues arising from the New York attorney general's investigation into insurance industry commission practices, Marsh & McLennan Cos. was ripe for a transformation, and Mr. Duperreault's multiyear plan to restore the Marsh & McLennan name in both reputation and financial performance yielded signs of improvement almost immediately," said the IIS in its statement.
Mr. Duperreault will be inducted into the Hall of Fame formally on June 20 in Toronto.
Read More About