Earlier this afternoon [Feb 17] Minister for Public Safety Lt. Col. David Burch spoke to the ten persons on the Police Training Course telling them to "just do your jobs". He said: "Your job is to enforce the law. Other people are responsible for winning in Court. Do the job you're paid to do." He also said that the Department of Public Prosecutions was securing more convictions.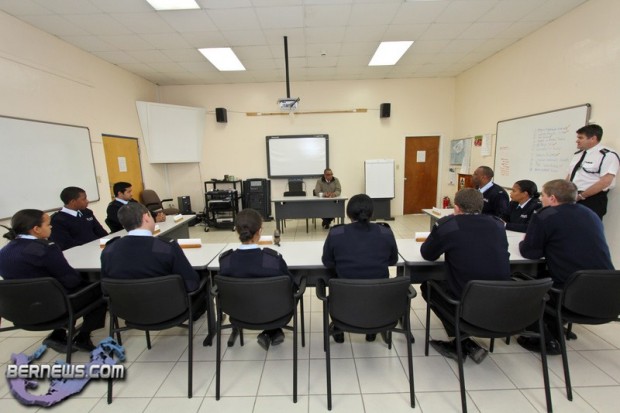 Saying that he was still not "fully comfortable with being a colony", the Minister said that the working relationship between himself and Government House was a good one.
In his capacity as the Minister with responsibility for the Police, and with operational matters of the Bermuda Police being one of the Governor's reserved powers, he met every Monday with the Governor and dealt with matters of common concern saying its a very "cooperative relationship." He said that he held similar meetings every Thursday with the Commissioner of Police.
Reiterating that the new Policemen and Policewomen should simply "do their jobs", he told them not to concern themselves with matters of finance as that was not their domain. He said that there would be budget cuts, and "yes they'll get less money tomorrow" but as had happened previously, budget cuts would not be allowed to "reduce the assault that we currently have on violent crime."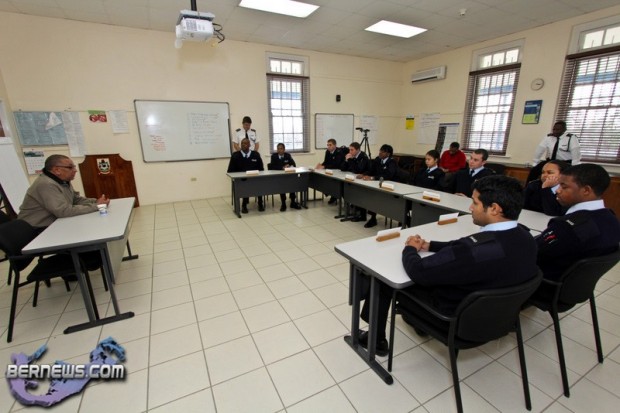 There are ten persons in this graduating class. Nine are Bermudian, and one is the spouse of a Bermudian. All ten who commenced the course have remained on the course and will formally graduate in a Passing Out Parade on 24th February.
Read More About