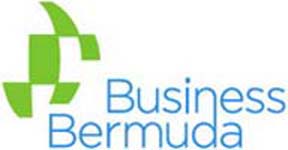 Business Bermuda offered a statement of support and welcome to members of the Society of Trust and Estate Practitioners [STEP] who attended the STEP Caribbean Conference held this week at the Fairmont Southampton Princess in Bermuda.
Randall Krebs, chairman of STEP Bermuda and executive vice president and general counsel of Meritus, introduced Cheryl Packwood, CEO of Business Bermuda, at the opening day luncheon to the international and local guest: "Ms. Packwood is no stranger to our organisation and Business Bermuda is a key organization in promoting Bermuda and our interests around the globe. We are pleased at the organisation's support and encourage all Bermuda based companies to become members of Business Bermuda."
In her remarks to the delegates at the luncheon, Ms. Packwood stated: "Business Bermuda was honoured to be asked to be the presenting sponsor of the prestigious STEP Caribbean Conference and we were honoured to accept the invitation.
"There was never a question of our participation and support and we are delighted to welcome some of the world's leading trust and estate professionals to Bermuda.
"This is an exciting opportunity for Bermuda to showcase its world-class hotel and conference facilities and to demonstrate our own expertise in the development of leading edge trust and estate business practices. Indeed, this is a challenging and important time for international financial centres as they redefine and clarify their role in the global economy.
"At a time when the world is in turmoil, Bermuda stands out a safe jurisdiction.  We are at the forefront of meeting global standards of regulation and transparency. This is an ideal time for our jurisdiction to be the host of this conference."
The STEP Caribbean Conference attracted numerous world-class speakers who provide leading edge information and indicators of the latest in industry trends. Delegates came to Bermuda to attend the conference from the Caribbean as well as Latin America, Asia, Canada, Europe, and the US.
This year the conference focused on International Financial Centres and their role in global economic growth. The conference entitled "IFCs, Key Partners in Economic Growth" considered the notion of International Finance Centres as contributors to the global economy.
The conference also explored OECD developments, the increasing mobility of the high net worth individual, family office complexities, the increasing trend to regional co-operation, and the region's close ties to Latin and South America.
Business Bermuda is a business organization of Bermuda resident service providers and international businesses which provide quality banking, insurance, reinsurance, legal, accounting, financial, trust, management and e-commerce, and energy services and products.
Business Bermuda works with the private sector and Government to develop and promote the island as one of the world's foremost centers for international business.
Read More About