[Updated] Over 100 people today [May 25] attended a rally at City Hall aimed at encouraging officials to extend legal safeguards found in Bermuda's Human Rights Act to gays and lesbians.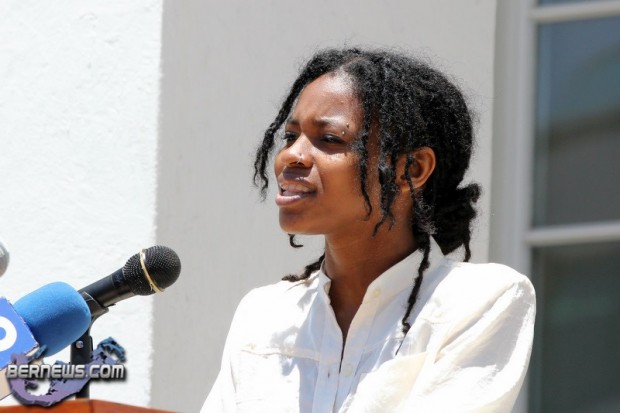 The event was launched as a Facebook event "Home is Where the Hatred Is"' by Krystl Assan [pictured] who says she encountered discrimination at a local guest house. The guest house owner has denied discriminating against Ms Assan.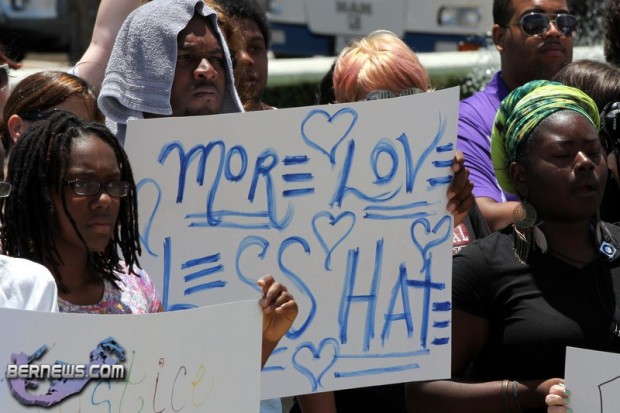 She stressed the rally was not centred around that incident but rather was intended to highlight the broader issues involved.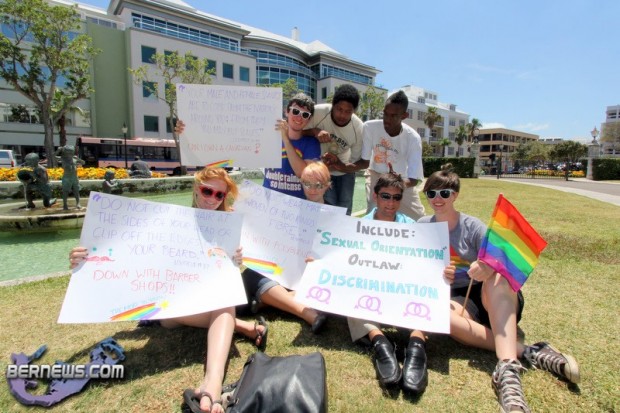 "My hopes for the rally are simple: to encourage widespread acknowledgement of homophobia as a relevant social concern, and to encourage officials to implement legal protection from discrimination," she said.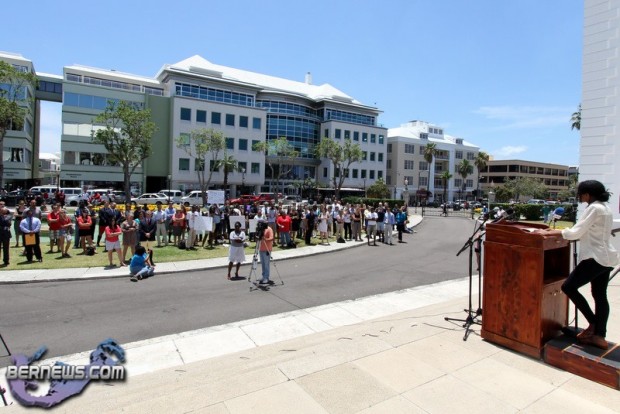 "With sexual orientation in the Human Rights Act, all individuals involved in a human rights dispute would have have the opportunity to discuss their grievances in the context of a formal process mediated by experienced, objective parties," she noted.
"Only with this process in place can all parties experience justice and resolution."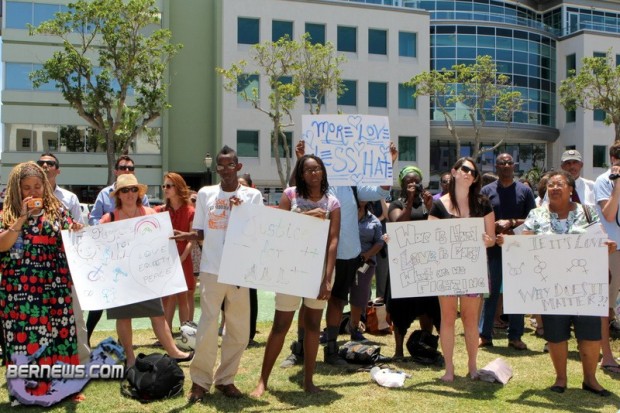 Ms Assan was one of three speakers at the event. Selina Bean and Pastor Sylvia Hayward-Harris also addressed the enthusiastic crowd — some waving placards demanding the extension of full Human Rights protections to gays and lesbians. A video of Ms Bean's speech is below:
Self styled anti-gay campaigner Dennis Bean distributed leaflets critical of homsexuality during Ms Assan's presentation.
The issue of sexual orientation not being included in the Human Rights Act has been addressed before. On May 26, 2006, then-MP Renee Webb brought before the House of Assembly a Private Members Bill to add sexual orientation as a protected grounds of discrimination under the Human Rights Act. The bill did not pass.
Update: Organizer Krystl Assan speaks briefly after the rally:
Update: Mark Anderson speaks with us after the rally:
Read More About