[Webcast replay available] Tune in live below to watch the Non-Mariners Race taking place at Mangrove Bay in Sandys Parish today [July 31].
The popular annual event sees strange and unusual watercraft take to the water, most sinking within minutes. Locals flock to the west end by both land and sea, with numerous boats visible across the water joining in the day's festivities.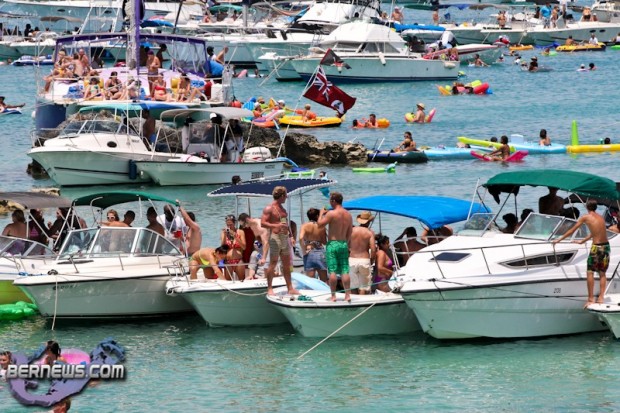 The event is said to have started decades ago when a group of drinking friends – for some unknown reason – debated the flotation properties of baby carriages.
A few days later they decided to attempt to sail a baby carriage from Albuoy's Point to Whites Island. This unsuccessful boating attempt is said to be the start of the Non-Mariners Race.
The race grew in popularity and was initially held in Hamilton Harbour, but was eventually booted from the city after an entry sank in the main channel a few hours before a cruise ship was due to arrive.
It moved to its Somerset location and has been a popular event for years, signalling the unofficial end of the Cup Match holiday weekend. The event includes the Non-Penguins Fly Past, Non-Noodle Race, Non-Memorial to our Mass-Cot, Non-Calypso Pipe Band and the Non-Float Race.
Live stream ended at 4pm, 90 minute long replay available below, use bottom bar to fast forward
Commentator Bruce Barritt is pictured below with the "trophy":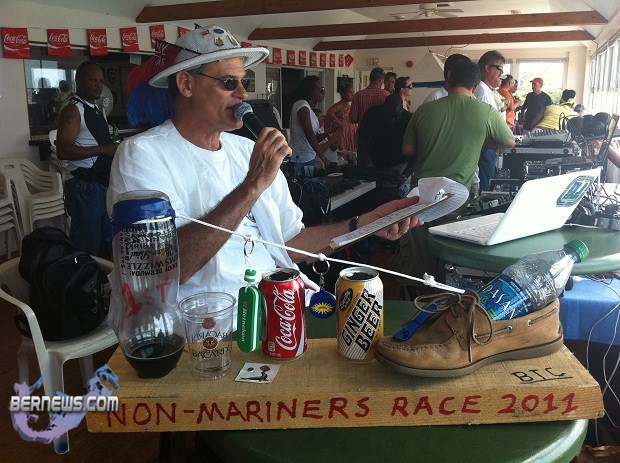 There were three "boats", The 'Non-Government Bus' by "Non-Mariners Rugby", which sank at the very start of the race and the remnants of it were brought back to shore: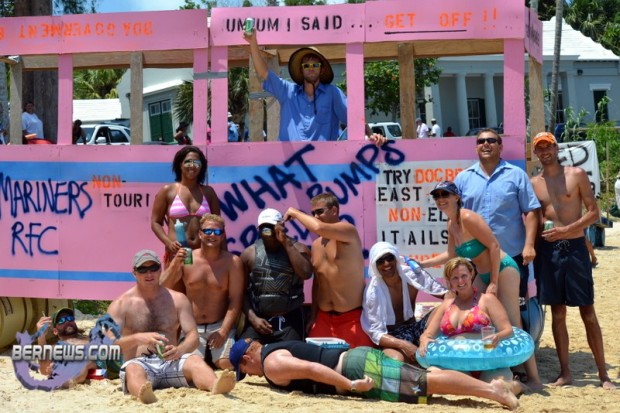 'Stinky Fish' by the Arts Centre in Dockyard, which managed to get to the end of the 'non-race':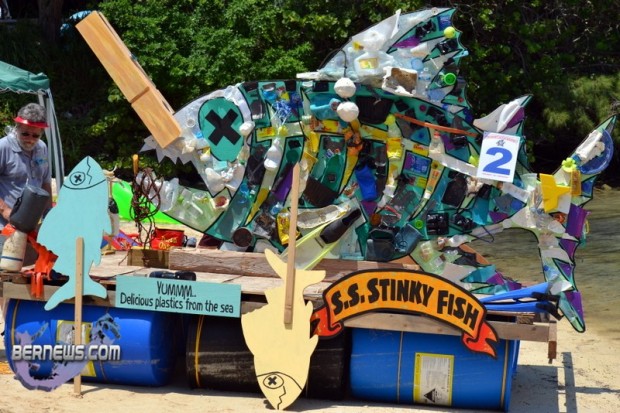 'VIP Reserved Seating' by Team 2 Seconds: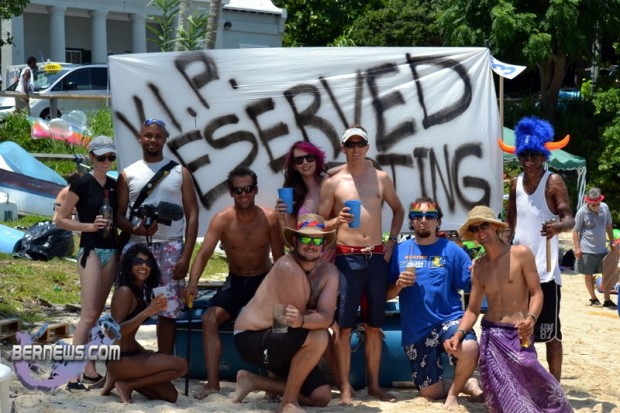 We will have additional photos later, however a few photos from the afternoon are below, click to enlarge:
Update: 100 additional photos of Non-Mariners posted here.
Read More About