On the heels of their success at the UK National Championships, sisters Matilda and Flo Nicholls won their respective classes at the Junior Regatta Week hosted by the Aldenburgh Yacht Club (AYC) on the east coast of England.
The young sailors encountered windy conditions in excess of 20 knots during most of the of the five day regatta. 10-year-old Matilda competed in the Main Optimist Fleet and won the morning series while finishing a close 2nd in the afternoon series.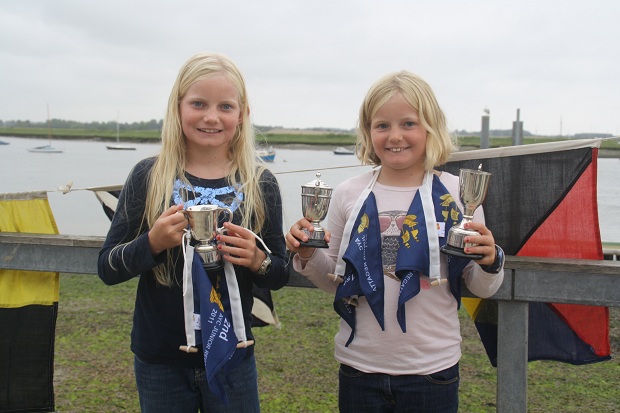 8-year-old Flo competed in the Regatta Fleet for younger sailors and was undefeated throughout the regatta capturing nine 1st place finishes in the morning and afternoon series. Flo was congratulaed by AYC Commodore Tom Stevens and she made a point of thanking her local RBYC instructors for preparing her so well for overseas competition.
On the other side of "the pond" Chase Cooper (12) was competing at 165 boat Long Island Sound Optimist Championships at the Larchmont Yacht Club where he placed 3rd overall and 2nd in his age group. Youth sailors from Connecticut to NewYork qualify to attend at regional regattas heldthroughout the summer.
Cooper, representing the Pequot YC in Southport Connecticut, scored 6, 2 ,2, 10, 12, 2 over the two days in light winds. Hehad a close battle for 2nd overall, finally losing to Jack Parkin who will be attending the Bermuda Nationals this November. The winner and top female was K.B. Knapp.
Read More About