[Updated - UBP add "candidates" section to website] The United Bermuda Party [UBP] is in the process of relaunching their website this morning [Sept.22] – and it appears they may have changed it into some form of a news outlet.
Changes are being made to the site at this very time, with all the content on the site added this morning. The old website was removed some back, and recently resurfaced with a change of software.
They have posted a number of articles this morning, all directly copied verbatim from local media sources including Bernews, The Royal Gazette and the Bermuda Sun. As of this writing, the site contains only news stories, with no political references to the UBP.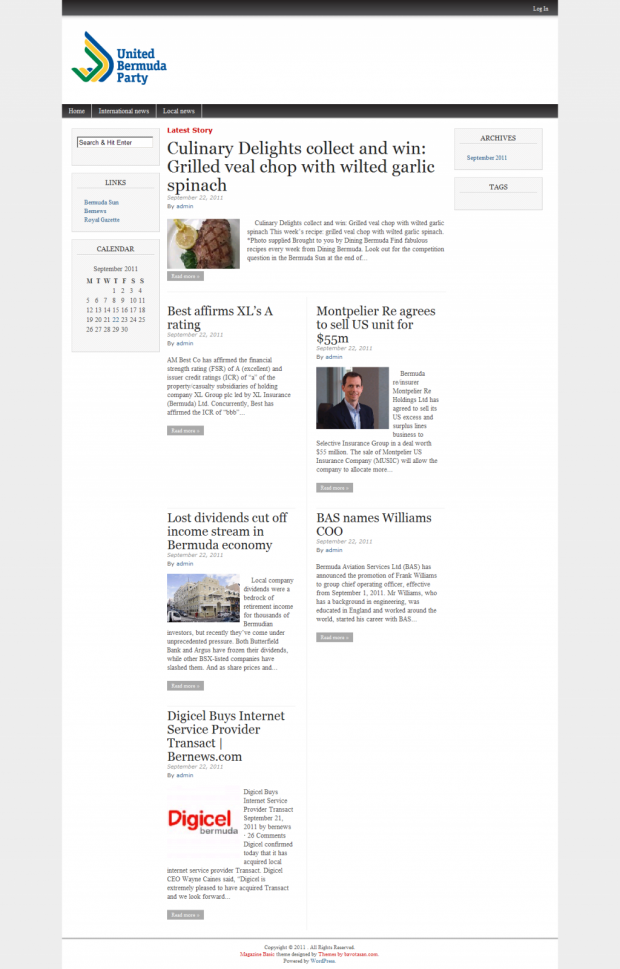 The UBP once dominated the political scene, winning eight back-to-back General Elections between 1968 and 1993.
They held 14 seats in the House of Assembly in the beginning of 2008, but by late 2009 they were down to 9 seats – having lost 5 seats in total – after the three MPs split to form the BDA, and both Wayne Furbert and Darius Tucker quit the party to sit as independents, and later as PLP MPs.
In May of this year, John Barritt, Pat Gordon-Pamplin, Trevor Moniz, Grant Gibbons, Louise Jackson, Bob Richards and Cole Simons all tendered their resignations from the UBP to serve under the OBA banner – leaving the party with just two seats in the house, the lowest in their 47-year history.
The two UBP MPs have not responded to Bernews questions about the future plans of the party, however we have asked them what the plans for the website are and can hopefully update as able.
Follow along with the UBP's website development as they progress on UBP.bm.
Update 2:43pm: Subsequent to our posting this article, the UBP has made changes to the website. They removed the news from the front page, and added an under construction banner instead. They also added sections – which are presently password protected – including "candidates", "about us", "vision", and "statements."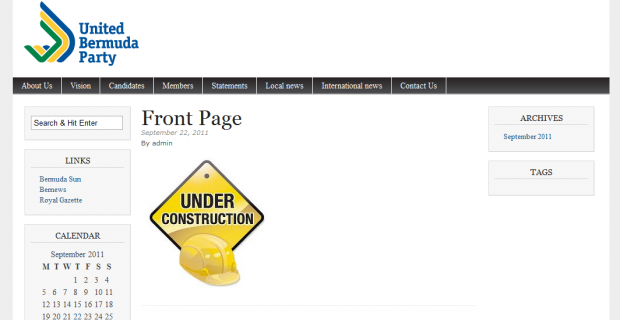 Related Posts