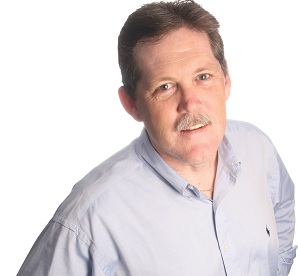 [Updated] Seven of the United Bermuda Party's nine Members of Parliament today [May 16] announced they have resigned from the party to join with the Bermuda Democratic Alliance's three Parliamentarians in order to form the One Bermuda Alliance [OBA].
John Barritt, Pat Gordon-Pamplin, Trevor Moniz, Grant Gibbons, Louise Jackson, Bob Richards and Cole Simons said they had tendered their resignations from the UBP on Friday to serve under the OBA banner.
Only UBP leader Kim Swan and Southampton MP Charles Swan now remain in the party's Parliamentary caucus.
Mr. Moniz said interim OBA leader John Barritt is expected to be formally installed as Bermuda's new Opposition Leader at a Government House ceremony tomorrow. The OBA will then be launched at an afternoon event.
The former UBP members are "exercising their right of free association", Mr. Moniz told Bernews, by leaving the party and joining with ex-UBP and present BDA MPs Mark Pettingill, Donte Hunt and Shawn Crockwell to formalise a long-discussed merger that will create the OBA.
On May 3 members of the UBP met and voted to authorize party officers to dissolve the UBP, and merge with the Bermuda Democratic Alliance [BDA] to form a new party.
Not all UBP members were in agreement, as on May 10 a group of MPs and current and former party officers  filed a Supreme Court injunction seeking to stop the UBP from dissolving.
Among the complainants were UBP leader Kim.Swan and MP Charles Swan, the last two remaining UBP MPs.
As long as they remained UBP MPs, the seven Parliamentarians who resigned from the party had been precluded from joining with the BDA MPs while the injunction remained before the court. By formally resigning from the UBP, they were free to pursue the merger.
The PLP previously reacted to the merger by saying, "We will not be distracted by their name changes and internal politics, but will instead stay focused on the many challenges facing our community….The reunion of the Opposition parties, and the renaming of their 'new' entity, is not our predominant concern."
Update #1: Officials confirm that the Governor will swear-in the new leader of the Opposition tomorrow morning.
Update #2: Senator Michael Dunkley also confirmed he has resigned from the UBP.
Read More About