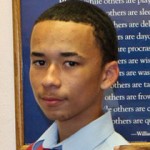 Richmond International Academic and Soccer Academy [RIASA] Head Coach Mark Ellis announced that three players have been asked to train with Hull City Football Club as part of their development process and after impressing in front of Hull City scouts at a RIASA game.
Among the three players is Bermuda's Rico Wells, the younger brother of professional footballer Nahki Wells.
Mr Ellis said, "This is the second group of RIASA students that have been invited into a professional club to train and play after they have impressed the scouts from the club, it will provide good opportunity for Wells, Lee and Obando to get a feel for what it is like at the next level and being connected to a professional club".
Mr Wells, 18, is the third Bermudian footballer to enroll in the RIASA programme, following his brother and goalkeeper Tahj Bell.
Read More About