The legal and political battles fought by Dame Lois Brown Evans – Bermuda's first National Hero — are chronicled in a new biography by local author Colwyn Burchall, Jr..
Dame Lois [1927-2007] was Bermuda's first female lawyer and Attorney General and the first woman to head an Opposition Party in the British Commonwealth.
Knighted by the Queen in 1999, she was a pivotal figure in the island's socio-economic development from the time she returned to Bermuda as a newly-qualified barrister in 1953.
"From the start, her rapier-sharp intellect, fearlessness and single-minded commitment to her people marked her as a malcontent," said Mr. Burchall. "She curried no favour amongst the privileged.
"Enemies, masquerading as political leaders, arrayed themselves against her; the media mouthpiece of the Front Street elites defamed her character; and the island's most powerful men, fearful of her ability to inspire working class Bermudians, plotted her destruction.
"Who was this woman?"
Mr. Burchall said he has attempted to answer this question in his new book, "Dame Lois: The People's Advocate."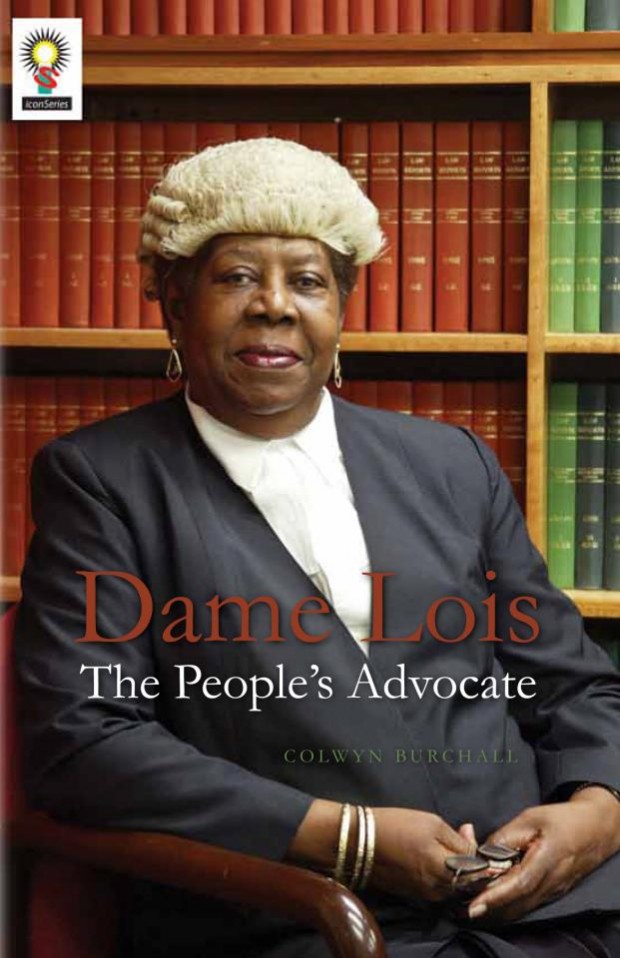 "The book chronicles the myriad social, racial and political forces that buffeted Bermuda over the past eight decades," said the former middle school teacher and Bermuda historian. "Against this backdrop, the story of Dame Lois unfolds, allowing the reader a bird's-eye view into the motivations that drove this phenomenal woman to amass a record of 'firsts' that permanently and positively transformed the island's social and political landscape."
Former Premier Sir John.Swan had praised Mr. Burchall's effort, saying: "I join with people from across the Bermuda spectrum in endorsing the content of this book, which will not only inspire this generation, but generations yet unborn."
Mr. Burchall successfully presents the history of racial discrimination and violence that threatened to tear the island asunder during the early to mid-twentieth century with sensitivity and an understanding of the historical context of the times.
His treatment of this potentially controversial subject matter allows young readers to focus on Dame Lois as an outstanding example of courage, intelligence and dedication to the achievement of human rights for all of the people of Bermuda, regardless of colour or class.
Details of the book's upcoming launch will be announced soon.
"Dame Lois: The People's Advocate" is the third book in Mr. Burchall's Icons Series and follows the previous volumes on Look For Me In The Whirldwind: A Story Of Marcus Garvey" and "Freedom's Flames: Slavery In Bermuda And The True Story Of Sally Bassett."
Read More About