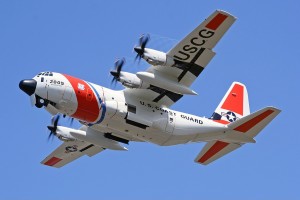 The U.S. Coast Guard is searching the Atlantic Ocean approximately 300 miles northeast of Bermuda for a sailor after he was reported overdue on Monday [Dec.19].
Sergei Morozov is aboard the vessel Hikari, a Canadian registered, 35-foot sloop sailing vessel with a white hull.
Mr Morozov's daughter notified the Coast Guard via e-mail after she had received a message from her father, relayed by the crew aboard a passing commercial ship.
Mr Morozov's message stated that his vessel was slightly damaged but he anticipated arriving in Bermuda by Dec. 19.
The Coast Guard broadcast a message asking mariners to keep a lookout for the Hikari. The call allows broadcast messages to be made over a large maritime area.
At approximately 6:30am yesterday morning [Dec.20], the Coast Guard launched a crew aboard an HC-130 Hercules [pictured] from their North Carolina station to search for Mr. Morozov.
Related Posts
Category: All