This morning [Dec.1] the Progressive Labour Party held a press conference and confirmed that Lawrence Scott will represent them in Constituency #24, Warwick South East.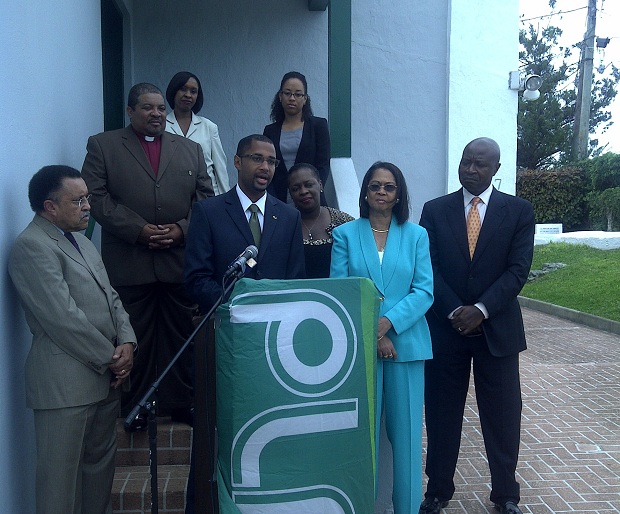 Mr Scott – the son of former Premier Alex Scott – attended Gilbert Institute and Bermuda Institute, and then travelled overseas to Florida Air Academy. His further education was obtained at Embry Riddle Aeronautical University and Lynn University, where he received a B.Sc. in Business Administration (Aviation Management & Flight Training).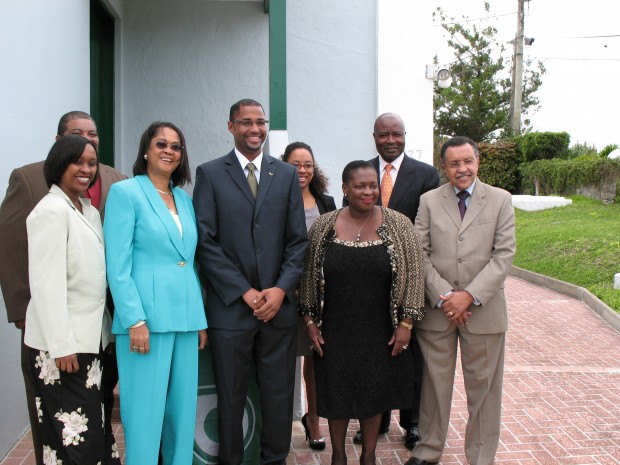 Since returning home to Bermuda, Mr Scott has been employed at JetBlue Airlines as the Supervisor, at the L.F. Wade International Airport.
The Warwick South East seat is presently held by his father Alex Scott, who will step down from his position at the next General Election. In 2007, Mr Scott won with 58% of the vote against the United Bermuda Party's Jeff Sousa [518-367].
Mr Scott's full speech follows below:
Good Morning Madam Premier, family and members of the media. I am indeed proud to stand here today as the Bermuda Progressive Labour Party candidate for Constituency 24, Warwick South East.

Many of you know the Scott name when it comes to politics as my father, The Hon. W. Alex Scott is a former Premier of Bermuda and long-serving member of the PLP who has served as the Member of Parliament for Constituency 24 since 2003, and as a Warwick MP since 1993.

Constituency 24 has been home to me for as long as I can remember. I have family members who live on Forest Hill, friends who reside on Billy Goat Hill and Easedale Lane, and during my younger years I collected mineral bottles and returned them to Lines Store on Ord Road. I therefore believe that it is my duty to serve the people of Constituency 24 because I am a product of this constituency.

It therefore goes without saying that I personally know of the challenges faced by the members of this constituency and I already have a vision as to how to provide solutions. I am aware of the drainage problem on Privateer Lane and I have shared this information with the current Member of Parliament.

Additionally I have addressed the issue of lighting on Dunscombe Road which was concerning to the residents in that area. While canvassing, other issues have come up, and the Constituency 24 Team is noting all concerns so that once elected I can ensure they are addressed.

Lastly, but not least, as a young person who has grown up in the PLP, I know of the struggles faced by my Aunt Lois, whom others know as Dame Lois Browne-Evans, and my uncle Freddie, the late L. Frederick Wade, as they continued to build on the foundation laid by the founding fathers of the Bermuda Progressive Labour Party.

I have incorporated many of their moral and ethical views into my own personal life which was built here at Cobbs Hill Methodist Church. I believe that that it is only fitting that the next leg of my life's journey begins here at the church that gave me so much.

As the Premier said in the Throne Speech …"Let Us Build One Another Together
Read More About