Endangered sharks will be given greater protection following the signing of an international agreement on the conservation of sharks, UK Fisheries Minister Richard Benyon announced earlier this week.
The UK Government's Department for Environment, Food and Rural Affairs [DEFRA] said the signing also extended the agreement to some of the UK Overseas Territories including Bermuda.
The statement from DEFRA said, "The agreement, the first of its kind to address the global conservation of sharks, was signed by Richard Benyon on behalf of the UK and a number of our Overseas Territories.
"Many of these sharks are not only found in UK waters, but in the waters of our Overseas Territories making their involvement crucial in ensuring these animals get the protection they need."
Adopted under the Convention of Migratory Species it will help develop management measures to protect threatened species such as basking, longfin mako and whale sharks.
Whale Shark, photo courtesy of National Geographic [link]: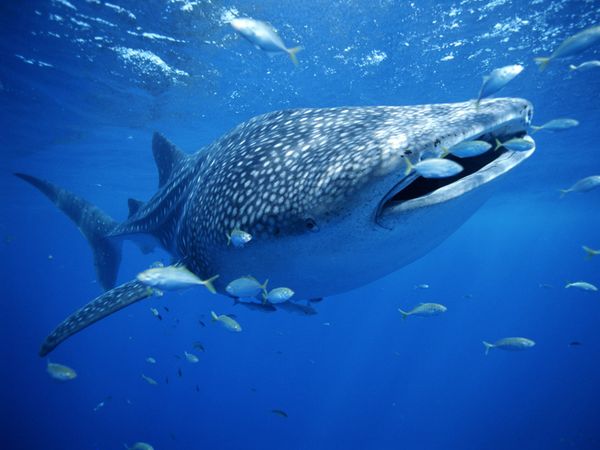 Signing the agreement, Fisheries Minister Richard Benyon said: "We must do all we can to protect these vulnerable species before they are lost forever.
"The UK is already pushing the EU to tighten controls on the wasteful and barbaric practice of shark finning, and this agreement further demonstrates our determination to ensure they do have a future.
"We will continue to lead the way on shark conservation internationally and will push for improvements wherever they're needed."
The UK is the 24th signatory to the Memorandum of Understanding on shark conservation agreed under the Convention on Migratory Species.
Other species of shark covered under the agreement are shortfin, white, porbeagle and Northern hemisphere populations of the spiny dogfish.
Read More About
Category: All, Environment