The list of recipients of the Queen's 2012 Birthday Honours List was released this evening [June 15], with locals including Sir Richard Ground, Mrs. Shirley Pearman, Mrs. Winniefred Fostine-Desilva, Mrs. Donna-Mae Watson, and Mrs. Patricia Simons on the list. The bios and photos below were provided by Government:
Sir Richard Ground, OBE
Sir Richard Ground, Bermuda's former Chief Justice, was nominated for a Knighthood upon his retirement in March 2012 in recognition of his achievements during his eight-year tenure as Bermuda's Chief Justice. During his time in office he raised greatly, and then maintained, the standing of Bermuda's Supreme Court and therefore the Island's standing as a legal jurisdiction.
Sir Richard has had a long and distinguished career in the judiciary of the Overseas Territories. He sat on Bermuda's Supreme Court bench for six years in the 1990s; he was Chief Justice in the Turks & Caicos Islands for six years and Senior Crown Counsel and Attorney General in Cayman over a nine-year period. He also served on the Judicial and Legal Services Commission in Cayman.
Mrs. Shirley Louise Taylor Pearman, MBE
Mrs. Shirley Pearman has devoted 35 years of her working life to the education and training of young Bermudians in the classroom and she retired in 1997 after serving 16 years as First Assistant at Warwick
Secondary School. With degrees from Mount Allison University (BFA) and New York University (MA Ed), Mrs. Pearman was the first Bermudian to obtain a Masters Degree in Art Education. Her service as a teacher and art specialist have been rewarded with special recognition from the Sandys Rotary Club; Spring into the Arts and the Bermuda Chamber of Commerce which in 2007 named her as one of the 100 Wonder Women.
Mrs. Pearman continues to serve the community by giving her time and expertise towards promoting, retaining and developing Bermuda's arts, crafts and cultural heritage. Her interest and passion is evidenced by her service and contributions on various boards and committees.
She is the former Chairperson of the Bermuda Arts Council and has served on the Board of the National Library, The Stamp Advisory Board, The Emancipation Committee, Bermuda National Gallery Exhibition Committee, Bermuda National Gallery Education Coordinators, participated in the Smithsonian Folk Life Festival in Washington, DC, contributed to and advised on The Smithsonian Education Kit, served on The Lost-at-Sea Memorial Monument Committee, The African Diaspora Heritage Trail Committee, as Adjudicator for the Butterfield Bank Visual Arts Scholarship Committee, as Executive Member of the Bermuda Historical Society and she has devised, organized and contributed exhibits to the Bermuda National Museum.
As one of the first Black Bermudians to serve on the Executive of the Bermuda Historical Society, Mrs. Pearman was instrumental in conceiving, organizing and administering Post Graduate Awards for Bermudian scholars engaged in research projects related to Bermuda's history. The practical benefits derived from this award are evident in the current contributions to our community by Dr. Clarence Maxwell and Dr. Kim-Dismont Robinson.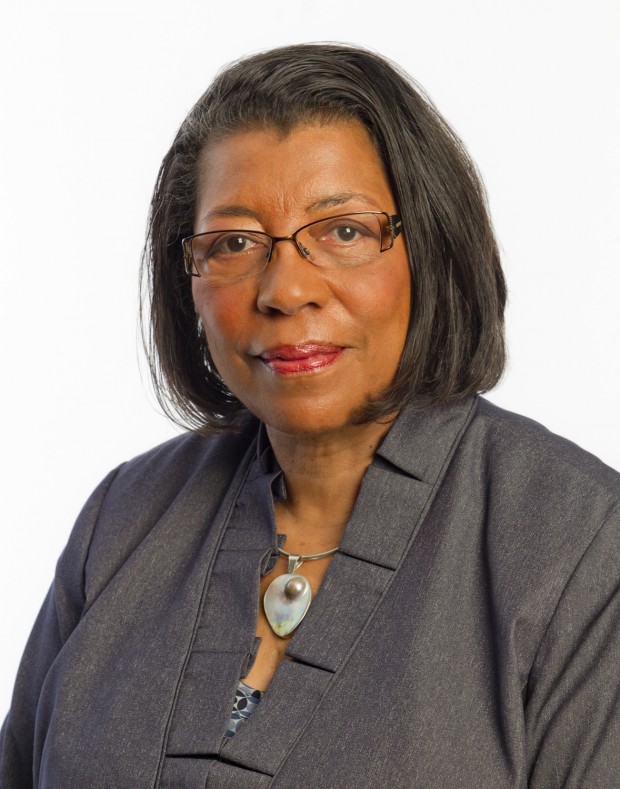 Mrs. Winniefred Fostine-Desilva – Queen's Certificate & Badge of Honour
Mrs. Winniefred Fostine-Desilva joined the Customs Department in 1970 as a temporary Search Officer and rose over the years through the ranks to hold the top position of Collector of Customs. Mrs. Fostine-DeSilva recently retired after serving 41 years in the Customs Department. She served in a variety of postings throughout her career, including in the Hamilton Long Room and as Principal Customs Officer with responsibility for Enforcement.
With Bachelors and Masters Degrees in Business and Finance respectively, from the University of Maryland and Webster University, Mrs. Fostine-DeSilva served in every rank except that of Assistant Collector of Customs. In 1998 she was promoted to Collector of Customs Designate and in 2001, she became Collector of Customs.
She directed the upgrading of primary Customs legislation; the implementation of the Customs Automatic Processing Systems (CAPS) and the purchasing and coming deployment of X-ray technology for sea containers. The success of these programmes has seen personnel from some Caribbean Customs Administrations participating in short-term attachments to Bermuda Customs in order to benefit from Bermuda's experience.
Mrs. Fostine-DeSilva also hosted and co-hosted several international law enforcement conferences on Island and she served on the Executive Committee of the Caribbean Customs Law Enforcement Council (CCLEC).
Mrs. Patricia Susann (Hayward) Simons – Queen's Certificate & Badge of Honour
Mrs. Patricia Simons is being honoured for her contributions to children in Bermuda. With early childhood certification from the Bermuda College, Mrs. Simons has taught and spiritually nurtured hundreds of children in Bermuda for nearly 50 years. Affectionately known as "Aunt Pat", Mrs.Simons has been a foster mother to numerous children – including her current foster son, Gabriel.
She has served the community as a Girl Guide leader; a Sunday School Teacher and "Joybells" instructor at her church, The New Testament Church of God; a teacher at The Opera House; Prospect Primary School, and now at Miracle Temple in Devonshire.
Prior to legislation regulating the operation of nursery schools in Bermuda, Mrs. Simons taught neighbourhood children their basic ABC's and 123's for many years and she is proud that one of her young charges has now become a qualified educator in one of Bermuda's public schools.
Her foster son Gabriel says his "Aunt Pat" has been there for him as both mother and father from the time he was just 10 months old and that he is very thankful for the many ways that she has positively impacted his life.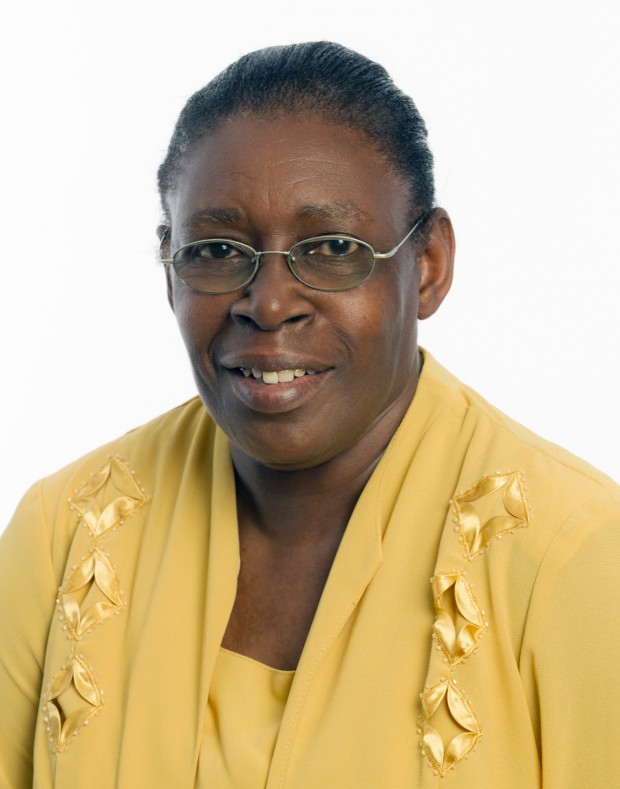 Mrs. Donna-Mae Watson – Queen's Certificate & Badge of Honour
Mrs. Donna-Mae Watson is being honoured for her contribution to sports in Bermuda. Mrs. Watson has devoted her time, energy and organizational skills to sports administration in the area of track and field athletics over many years.
Mrs. Watson is a dedicated sports enthusiast and former athlete who has represented Bermuda internationally in track and field athletics. She is the current President of the Bermuda Track and Field Association and was Chairperson of the Organising Committee for the 2012 CARIFTA Games held in Bermuda in April 2012. Mrs. Watson led the committee in the massive planning and preparations for the games and the outcome was a magnificent success for Bermuda in many respects.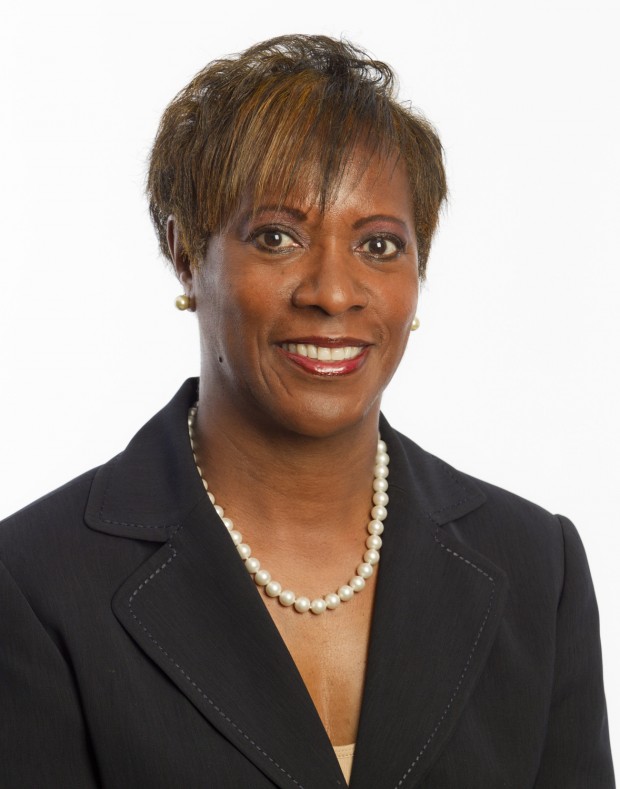 Related Posts