The Department of Conservation Services is presently undertaking a week long study of the grazing habits of Green Turtles feeding in the seagrass meadows on Bermuda's reef platform.
A spokesperson said, "Both Green turtles and seagrass are listed under the Protected Species Act 2003 and it essential that we improve our understanding of this dynamic relationship in Bermuda.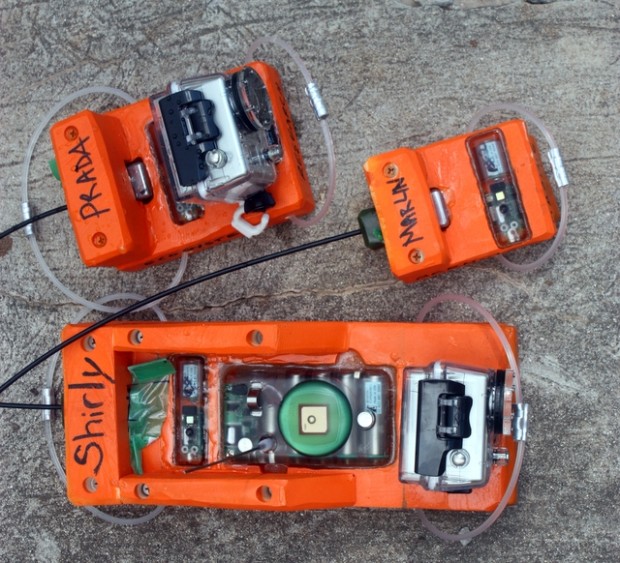 "The goals of the study are to estimate grazing intensity, diet and location of green turtles on the Bermuda Platform. As part of this study the Department of Conservation Services will be attaching small cameras to several turtles that will release after 24 hours.
"The cameras [shown above] have a VHF transmitter attached to them and once the cameras release from the turtles they will float to the surface and be collected using a VHF receiver.
"The purpose for using the animal borne video camera is to confirm the food preferences of Bermuda's green turtles. Each camera has contact information printed clearly on them.
"The Department of Conservation Services asks that if anyone picks up one of the floating camera/VHF configurations to please contact Sarah Manuel, the Marine Conservation Officer at the Department of Conservation Services at 441-299-2325 or smanuel@gov.bm."
Read More About
Category: All, Environment