At approximately 1pm today [Nov 17] thirty firefighters responded to a fire at the Bermuda Mechanical Building on #10 Marsh Lane in Devonshire. The blaze was brought under control at 3.30pm, leaving one third of the building completely destroyed.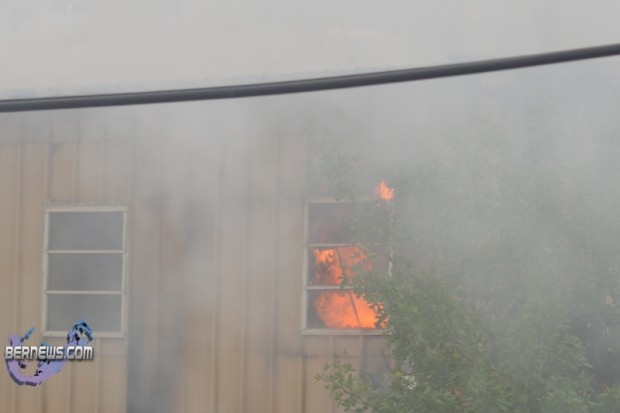 Eight fire vehicles responded to the scene, as well as multiple police cars. Flames could be seen through the upper windows of the building, and the first firefighters to arrive on scene had to force entry into the building to start fighting the blaze.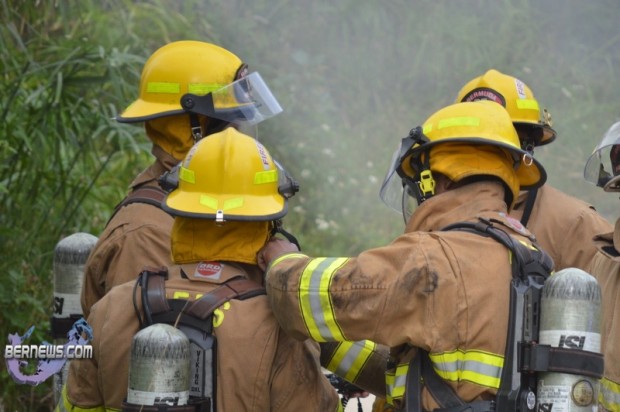 Plumes of smoke billowed over the area, and police issued a warning to area residents to stay inside and close their windows, and asked members of the public to stay clear of the premises as "smoke from the fire may be toxic."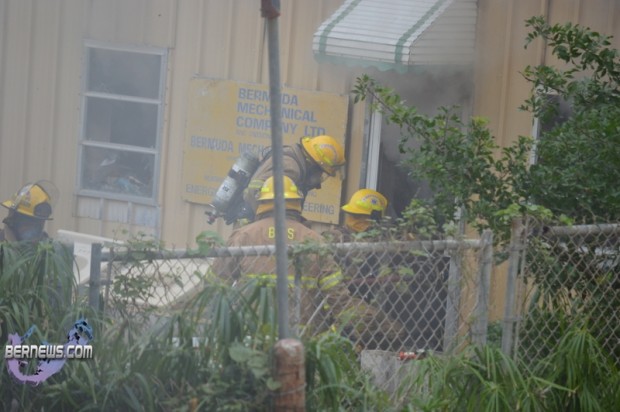 Firefighters — wearing breathing apparatus — battled the blaze for 2.5 hours, and at one point hooked up a line to a nearby warehouse tank to obtain additional water.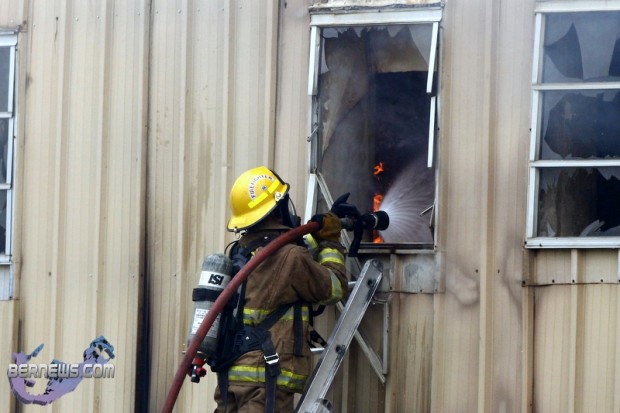 "Thankfully no one was in the building at the time and no injuries were reported. A complete and thorough investigation will be conducted to determine the cause," an official statement from the Fire Service said.
Click to enlarge images:
Read More About
Category: Accidents and fires, Accidents/Fires, All, News, Photos