Many of the island's retailers opened early offering substantial 'Black Friday' discounts this morning, and there was no shortage of shoppers out looking to take advantage of the lower prices. The first store to attract a line was Digicel's Church Street branch with a dedicated shopper pulling up a chair outside late yesterday morning.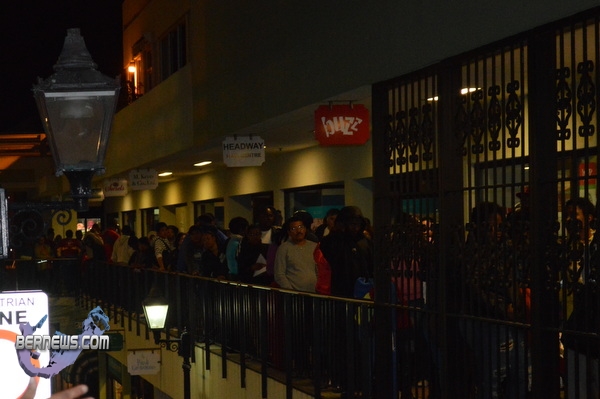 Digicel and CellOne were slated to be the first stores to open, both offering discounted phones from midnight onwards. The two establishments saw the largest lines by far, with hundreds of people gathering before the midnight hour.
The next stores to open were Annex, Brown & Co, Phoenix, P Tech, which all attracted lines of people before their 4am opening time. Numerous other stores offered early hours and Black Friday sales including Daisys, Daisy & Mac, ER Aubrey, Masters, Gibbons Company, Pulp & Circumstance and more.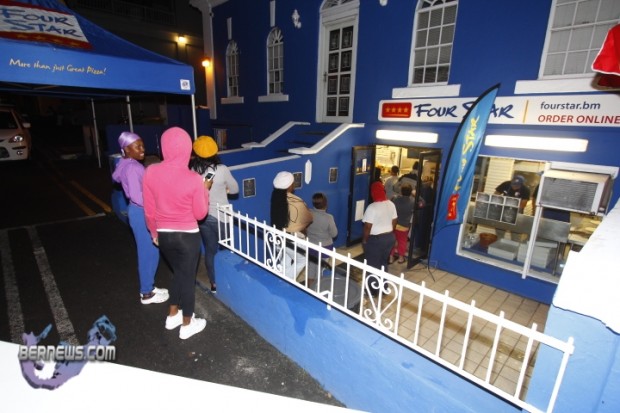 Four Star was offering up $5 pizzas from 5am onwards, which had attracted debate as to whether people would actually go out at 5am to buy pizza. The answer this morning was shown to be a resounding  yes, with a steady stream of people making their way to the establishment, buying over 150 pizzas in the first hour alone.
Click to enlarge photos:
Read More About