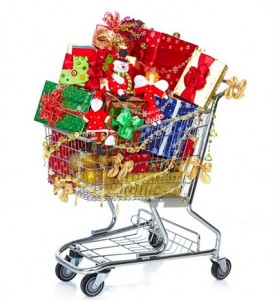 The Bermuda Chamber Commerce Retail Division has successfully lobbied Government for an extension to store hours on Sunday, December 23rd, giving residents one more full day to shop before for the holidays.
In making the announcement, Chamber Retail Chair Ms. Paula Clarke noted; "The Chamber is delighted to confirm that following discussions with Minister Wayne Furbert, we have been granted an Exemption to the Public Holidays Act 1947, allowing any retailer, regardless of size, the opportunity to be open from 9am to 9pm, Sunday, December 23rd."
In accordance with a Legal Notice dated 23rd day of November, 2012: Section 8 of the Public Holidays Act 1947 (which prohibits the opening of shops on public holidays subject to exceptions in the Act) shall not apply to a person who operates a shop having a total retail floor space area of 2,500 square feet or more, between the hours of 9:00am and 9:00pm on Sunday 23rd December 2012.
Chamber Executive Director Mrs. Joanne MacPhee stated; "This is the second time this year that The Chamber has successfully lobbied the Ministry of Business Development and Tourism for an exemption to the Act; the first being Good Friday, April 6th when it was hoped the exemption would stimulate much needed retail sales in St. George's. Regrettably in that instance our hard work was for naught due to the fact that the Azamara Journey was unable to dock in the Old Town due to high winds.
"This time we are certain that come wind, rain or shine shoppers will be out en masse taking advantage of these convenient operating hours, as retailers continue to strive to create exciting shopping experiences for locals and visitors alike."
Explaining further Mrs. MacPhee noted "Once again, the Chamber's considerable efforts will not only benefit our members, but the entire retail community. The Chamber remains steadfastly committed to stimulating economic growth in Bermuda across all sectors, and we are proud of the fact that we continue to be a positive catalyst for change. "
Mrs. Clarke concluded by saying; "Our retail members view this as another excellent opportunity to better serve our customers and we are delighted that the Ministry of Business Development and Tourism has acted so quickly, recognizing the need to provide business with the flexibility required to respond promptly to market changes.
"I am sure that stores will be fully stocked with a diverse range of competitively priced, quality items and sales staff will be eager to assist customers with last minute shopping choices."
Read More About