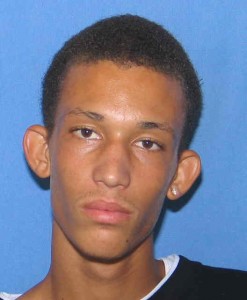 Christopher Duerr surrendered at the Somerset Police Station this evening [Jan 29], the police have confirmed.
The search for Duerr began at approximately 11am yesterday after the police tried to execute a search at a Seawall Drive, Boaz Island residence.
Three people were arrested at the residence, and drugs and ammunition were also seized from the house. However, the Police said Duerr "bolted" from the residence upon their arrival, while "clutching what is believed to be a firearm."
Since that time has been the subject of a massive manhunt in the West End, which has involved dozens of officers from the Armed, Canine and Marine Units. Police were stopping and searching vehicles leaving the area, and conducting various other searches.
Speaking this evening, Police Media Manager Dwayne Caines said: "The Bermuda Police Service can confirm that Christopher Duerr has surrendered at Somerset Police Station this evening. The Police would like to thank the public for their assistance in this matter."
Read More About