[Updating: At about 11am the police responded to a Boaz Island home. The subject — who has been named as Christopher Duerr — bolted from the home, and is believed to be armed.
Police have three persons in custody and seized drugs and ammunition. They released a photo of Duerr, who remains at large as of 7.30am on January 29th.]
A massive police presence barreled towards the West End late this morning [Jan 28], with well over a dozen police vehicles speeding towards Somerset with their sirens blaring as a search for a suspect got underway.
Police Media Manager Dwayne Caines said: "Police responded to a report of an incident that took place in Boaz Island,. Upon police arrival the suspect made good his escape.
"This resulted in a search for the individual in the area. The area in Boaz Island has been cordoned off, and a manhunt has commenced."
When asked to address unofficial reports a firearm may be involved, Mr Caines said it "would not be prudent to speak on that this time."
We will update as able, scroll to bottom for latest
Update 12.12pm: Police are checking traffic in Somerset, stopping vehicles and checking them. The police can be seen in heavy numbers, with many of the officers appearing to be armed. A Marine Police Boat can also been seen in the waters…
Update 12.20pm: Additional armed police appear to be arriving, and can be seen in the area of Woodys. The police also have what looks like 'riot shields'…
Update 12.40pm: Additional armed officers continue to arrive, and are stationed in the area by Woody's. There appears to be around 20 armed officers on the scene….
Update 1.07pm: The heavy police presence remains, and police dogs are also on the scene. The police can be seen searching the area with the dogs…
Update 1.22pm: Teams of police officers are moving out of view, and can be heard shouting for someone to "show themself."
Update 1.36pm: Police are expected to issue a statement shortly
Update 1.38pm: Detective Pedro [listen to audio here] said police received information about someone with a firearm, and responded to a residence on Boaz Island.
He said the person "bolted" when the police arrived, and they "believe the person to be armed". They released the photo below of the suspect. Detective Pedro said the suspect is Christopher Duerr,and described him as being skinny, with bleached blonde hair.
The police said: ""This is a person of interest that the Bermuda Police Service is currently looking for. The public is advised that if he is seen, do not approach but contact police immediately."
Older photo of Duerr released by police. Duerr presently has bleached blonde hair & tattoos: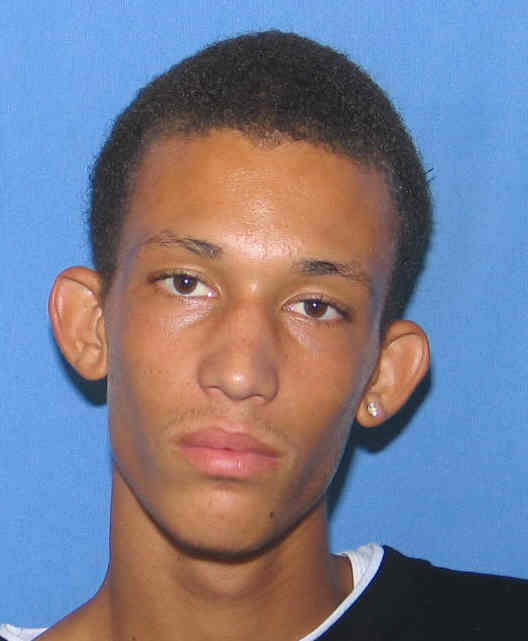 Update 2.04pm: A Facebook page appearing to belong to Duerr shows him with bleached blonde hair and extensive tattoos. The video statement from Chief Inspector Nicholas Pedro is below.
Update 2.17pm: The armed police presence continues, with the officers spread between Woody's and the Boaz Island condos.
Update 3.49pm: The police remain on scene searching….and police confirm the suspect has not been apprehended as of yet. They continue to stop some vehicles and search them…..
Update 4.44pm: The police presence has decreased…but they are still around…
Update 5.27pm: Police are still maintaining watch, and checking vehicles heading out of the area.
Update 6.35pm: Police remain in the West End, and also confirm Duerr is not in custody
Update 7.04pm: The police presence in the Woody's/Boaz Island area has decreased significantly
Update 9.25pm: As of 9pm, Christopher Duerr remains at large, however the police said three other persons were arrested and a quantity of drugs and ammunition was seized from the house.
An updated photo of Duerr is below: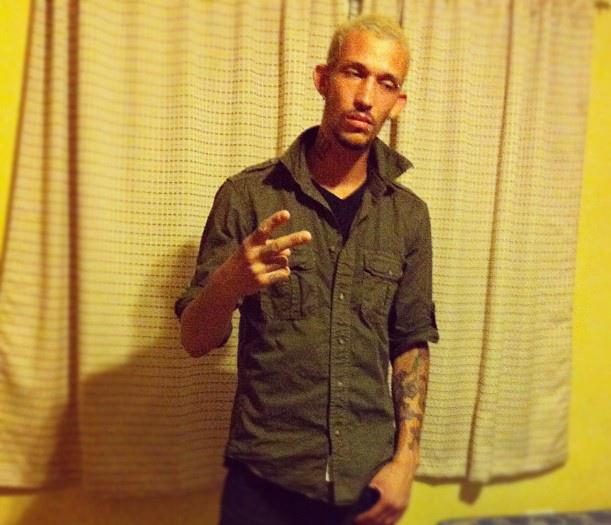 Update Jan 29, 6am: There is no 'news' of any new developments happening overnight at this time, however we expect the police to provide an update later this morning.
Update 7.34am: Police Media Manager Dwayne Caines confirmed that Duerr is still not in custody as of this time.
The slideshow below is being updated with photos as they come in:
Read More About