Twenty-one students from CedarBridge Academy travelled to Washington, DC to witness the inauguration of US President Barack Obama.
In addition to the inauguration ceremony the students visited the Smithsonian Institute Museum of American History, the Dr. Martin Luther King Memorial, Arlington National Cemetery, Howard University and other places of interest in Washington DC.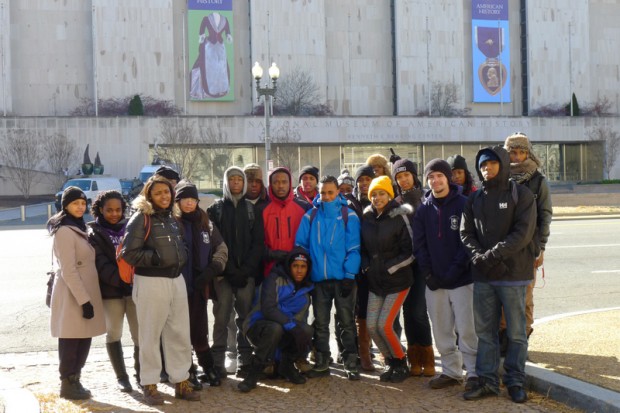 The 16-17 year olds were accompanied by their teachers Mr. Jason Wade, Ms. Renee Lewis and CBA Deputy Principal Anthony Wade. The students were invited to attend based on their enrollment in the American History course taught at CedarBridge Academy by Mr. Jason Wade.
This is the second time that CedarBridge Academy students have attended an inauguration, as ten students attended President Obama's first inauguration in 2009.
Photos & video by Anthony Wade, click to enlarge:
Read More About