The Bermuda Economic Development Corporation [BEDC], recently partnered with the former Ministries of Government Estates and Information Services and the Ministry of Transport to help create job opportunities for Bermudians by signing a Memorandum of Understanding that allowed small construction-related companies whose owners had graduated from BEDC's Small Business Construction Incubator [SBCI] programme to bid for painting works at LF Wade International Airport.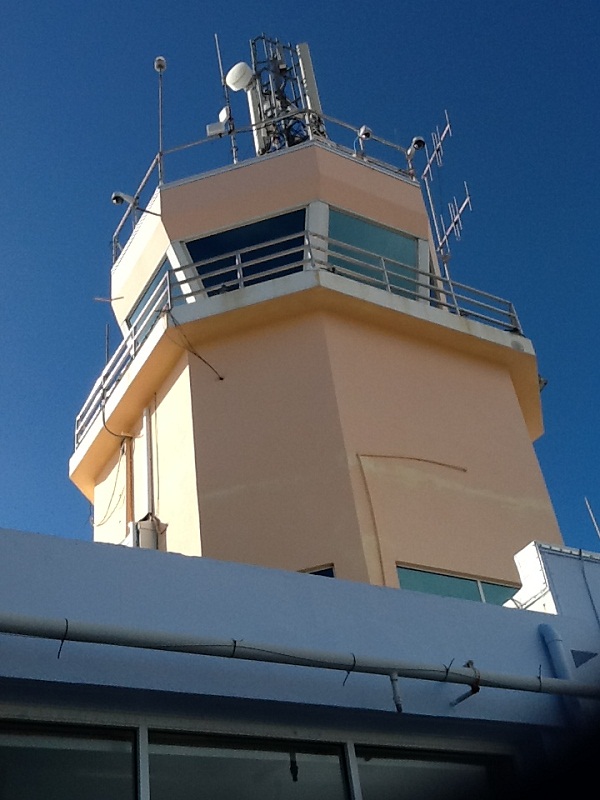 The BEDC said, "SBCI graduates submitted bids for the job and were vetted using a BEDC designed tendering process which included a thorough review of all applications received. Of those short listed, a final committee made up of members of the BEDC Board SBCI Sub-Committee awarded the contract to a graduate of the Construction Incubator, Mrs. Pandora Moore owner of Redeemed Construction.
"The scope of the project included repainting the northern exterior of the airport terminal and outer buildings with a new color scheme using Bermuda natural colors of water, sky and sand in an effort to give the effect of a 3D mirrored image of what Bermuda is most admired for – its natural beauty.
"Throughout the process, the Airport Operations team worked with Redeemed Construction to provide them with the necessary support to ensure that the project was completed satisfactorily and on budget. The project started on 29th September 2012 and was completed on 18th January 2013. The extended timeframe was due to weather and other airport operational exigencies."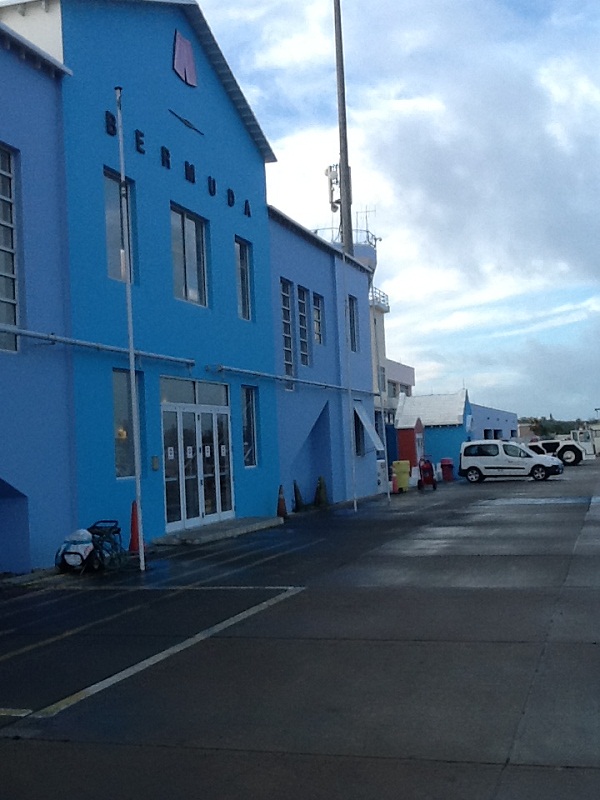 Project Manager and BEDC Assistant Executive Director Ms. Lucrecia Ming said, "It was a pleasure to work with Ms. Pandora Moore of Redeemed Construction. She made it easy for me to project manage this job due to her responsiveness and care working with the team at airport operations."
Ms. Ming continued, "Mr. Robert Daniels, Superintendent Technical Services at Airport Operations, provided invaluable support to the team at Redeemed".
Mr. Daniels offered his appreciation of the work that was done stating that the "Redeemed Construction crew has done an outstanding job. We hope to mirror that when we look to commence work on the southern side of the building."
Following the successful completion of the LF Wade painting project, the BEDC looks to continue to create additional opportunities for other small and medium sized contractors by partnering with other Ministries and departments as well as working with private industry partners.
Read More About