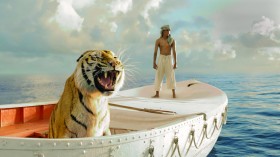 As part of its "Saturday's Selections" series of films based on literary works, the Bermuda National Library will be showing recent Oscar-winner "Life Of Pi" this weekend [Mar. 23].
Director Ang Lee's adaptation of the 2001 fantasy adventure novel by Yann Martel was one of the most critically acclaimed films of 2012.
The novel, which has sold more than ten million copies worldwide, was rejected by at least five London publishing houses before being accepted by Knopf Canada, which published it in September 2001. The UK edition went on to win the Man Booker Prize for Fiction the following year.
In Canada, a writer visits the Indian storyteller Pi Patel and asks him to tell his life story. Pi tells the story of his childhood in Pondicherry, India, and the origin of his nickname.
One day, his father, a zoo owner, explains that the municipality is no longer supporting the zoo and he has hence decided to move to Canada, where the animals the family owns would also be sold.
"Life Of Pi" trailer
They board a Japanese cargo ship with the animals and out of the blue, there is a storm, followed by a shipwreck.
Pi survives in a lifeboat with a zebra, an orangutan, a hyena and a male Bengal tiger nicknamed Richard Parker.
They are adrift in the Pacific Ocean, with aggressive hyena and Richard Parker getting hungry.
Pi needs to find a way to survive.
The film stars Suraj Sharma, Irrfan Khan and Adil Hussain and won four Awards last month for Best Achievement in Cinematography, Best Achievement in Directing, Best  Original Score and Best Achievement in Visual Effects
The Library is offering two showings of this film: 11 a.m. and 2 p.m.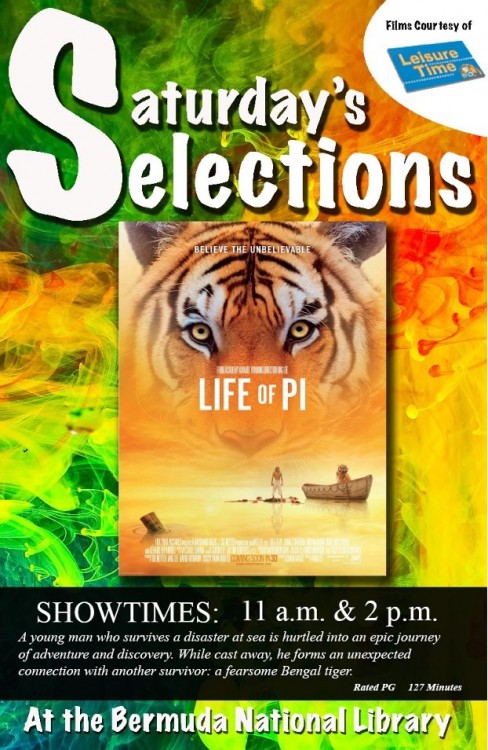 Read More About
Category: All