Downton Abbey is revisited in a newly released movie continuation of the hugely popular TV historical soap opera.
Bermudian fans of the show can catch up with the post-World War One goings-ons of the aristocratic Crawley family and their domestic servants as well as help a good cause at two charity screenings of the film on Thursday [Sept 19].
The Action on Alzheimer's & Dementia [AAD] group will be showing the Downton Abbey movie at 6:00pm in the Speciality Cinema's main theatre and at 7:00pm in the private cinema.
Tickets, at $35 each, cover admission cost as well as a drink and popcorn. They can be booked by calling 707-0600 or emailing alzbermuda@yahoo.com
The film, which is officially released in North America later this month, is a direct continuation of the British period drama which aired from 2010 until 2015.
Downton Abbey takes its name from the fictitious family seat of the Crawley family, a grand English country estate.
Both the TV show and the new movie explore the "upstairs and downstairs" aspects of life at the sprawling property, giving as much weight to the butlers, maids and cooks as to the titled members of the Crawley family.
Most of the show's main cast members return for the film, including Dame Maggie Smith in her award-winning role of Violet Crawley, Dowager Countess of Grantham.
The TV series and the new film were both shot on location at the historic Highclere Castle in Hampshire, country seat of the Earls of Carnarvon.
Trailer for the new Downton Abbey film, being screened at the Speciality Cinema this week to benefit AAD.
For more information on the event visit here.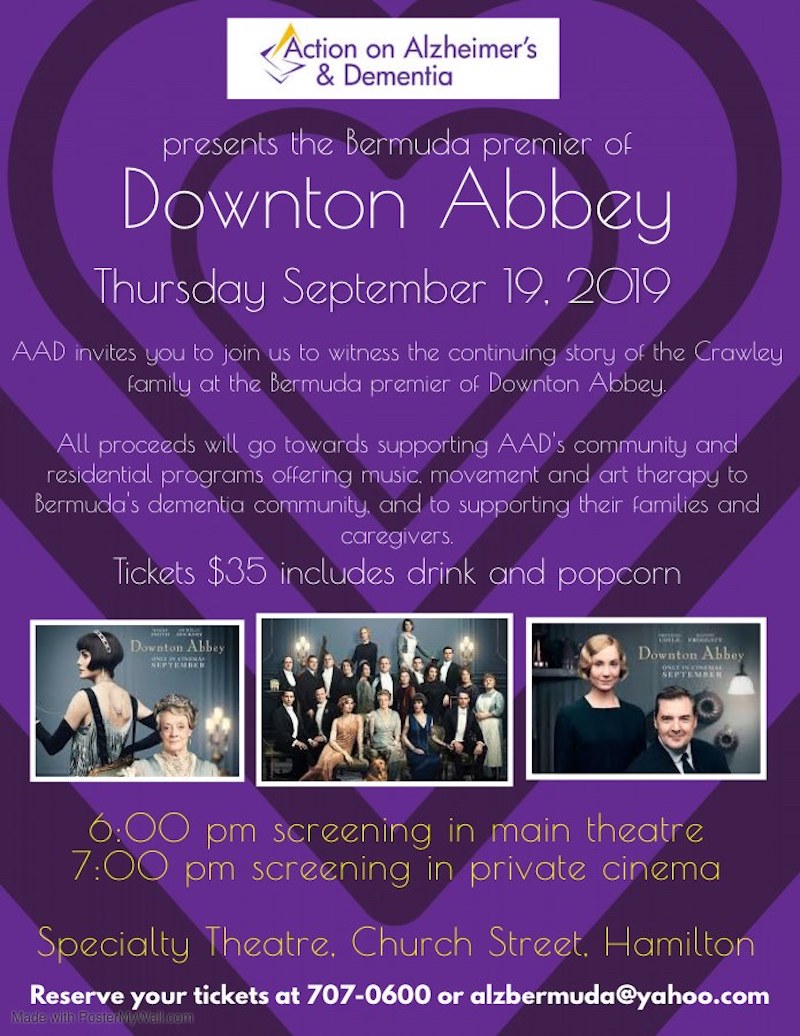 Read More About
Category: All, Entertainment, Films/Movies