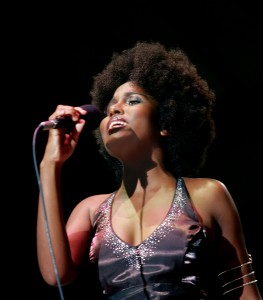 The Chewstick Foundation will be showcasing two dynamic Bermudian musical acts on Friday and Saturday at its Neo-Griot Lounge & Cafe.
This Friday [Apr 26] beginning at 5.30 p.m., Happy Hour at the Chewstick Lounge will feature James Richardson hosting a jam session, spliced with DJ breaks.
Musicians are invited to join in with James and everyone is welcome to experience amazing music this Friday — and every — Friday at Chewstick's Happy hour.
And on Saturday [Apr 27] singer/songwriter Joy T Barnum will share a different side of her journey in her Griot Session entitled, "Chimera" a journey through her realities, trials and triumphs.
Doors open at 6.30pm with show time at 7.30. Entry is $30, which includes a copy of Joy's CD.
Tickets are available at the door or online at www.ptix.bm.  The Chewstick Neo-Griot Lounge & Cafe is located on the corners of Court and Elliot Streets in Hamilton.
Read More About
Category: All, Entertainment, Music