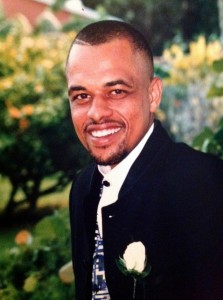 One year to the day after he was last seen, the police have appealed for assistance in solving the murder of Rudy Smith.
Mr Smith was last seen on 9 July 2012, and the police located Mr Smith's motorbike in the waters in front of Grace Church on North Shore on 16 July 2012. The police have officially classified his disappearance as a murder.
Detective Chief Inspector Nicholas Pedro, "On this day in 2012 Rudy Smith was last seen alive.
"Over the past year, his family, friends and loved ones have been living with the pain of not knowing what has happened to their son.
"I would ask each and every member of the public to put themselves in their unimaginable position especially that of his mother Madeline Rampersad.
"The Investigating team has continued to probe this matter, but the reality is that his family and this community need closure.
"The Bermuda Police Service remains committed to finding Mr. Smith's killer or killers. Whilst it is often the Police that bring suspects to face justice, this is a case where the community holds the key to solving this matter.
"Whilst we have gathered certain evidence already, the people in the community will be critical in helping the family get closure.
"I am appealing directly to the people that know what happened to come forward and help us catch these killers.
"I would like to urge any member of the public that may know something about this matter that has not already spoken to the Police to come forward and assist.
"Anyone with information is urged to contact the Serious Crime Unit in confidence at 247-1185 or alternatively to call the confidential & anonymous Crime Stoppers hotline on 800-8477".
Mr Smith's mother Madeline Rampersad appealing for people to come forward earlier this year:
Read More About